I decided to eat a little bit healthier in 2012…in my head. I haven't told anyone yet.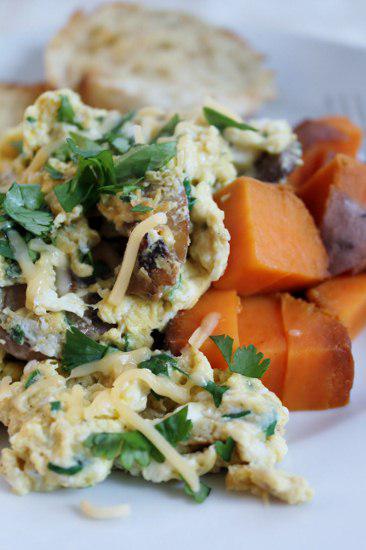 Focusing more on healthier breakfasts. I love bagels loaded with cream cheese. Actually any bread product slathered in butter or some form of cheese.
Those bread products aren't really getting me going in the mornings…and they aren't helping my mid-section either.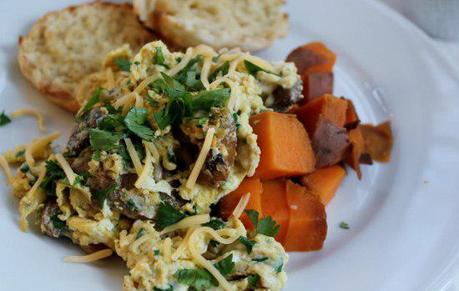 So in an effort to start my day off on the right foot…I added sweet potatoes!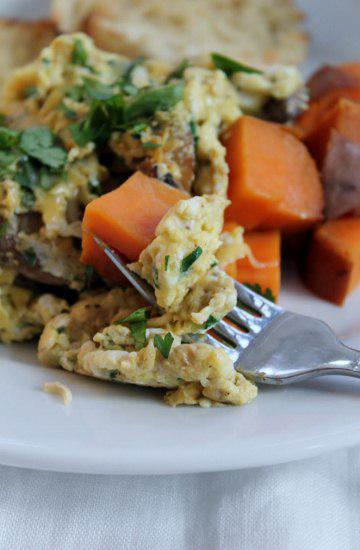 This combination is worth a try. Sweetness from the potato, spice of the cilantro, creamy eggs, earthy mushrooms and just plain delicious gouda cheese…
If I had spinach, I would have added it to the eggs too. Next time.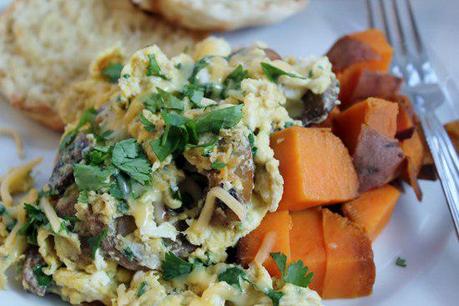 Yes, I ate everything on the plate.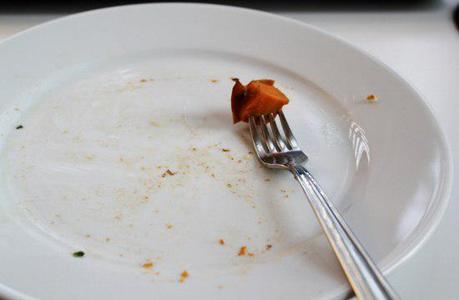 Just ignore that english muffin. It was for the photo shoot, Folks. Purely, used as a prop.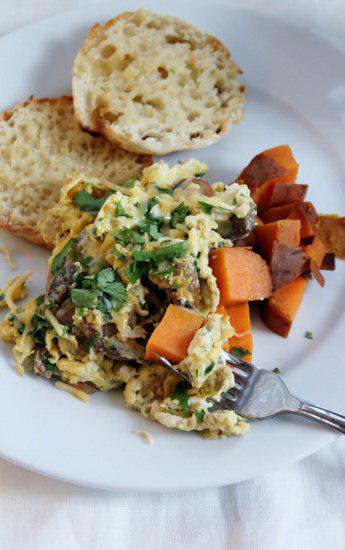 Cilantro Sweet Potato Eggs
enough for 1 serving
Ingredients:
1 tablespoon butter
handful of mushrooms, sliced
1/2 sweet potato, diced
2 eggs, scrambled
2 tablespoons milk
cilantro, rough chop
2 pinches gouda cheese, grated
Kosher salt and freshly ground black pepper
Method:
1. Heat small saucepan over medium heat. Melt butter. Add mushrooms to melted butter and saute until browned. Add eggs and milk (scramble together prior to pouring into pan).
2. Meanwhile, heat sweet potato in microwave for 30-45 seconds or until heated through.
3. When eggs are almost finished, add a heaping pinch of cilantro and gouda. Stir to combine and to finish cooking. Add salt and pepper to taste.
4. Add heated sweet potato to plate. Top with eggs. Sprinkle more cilantro, if desired. Eat right away.

Advertisement