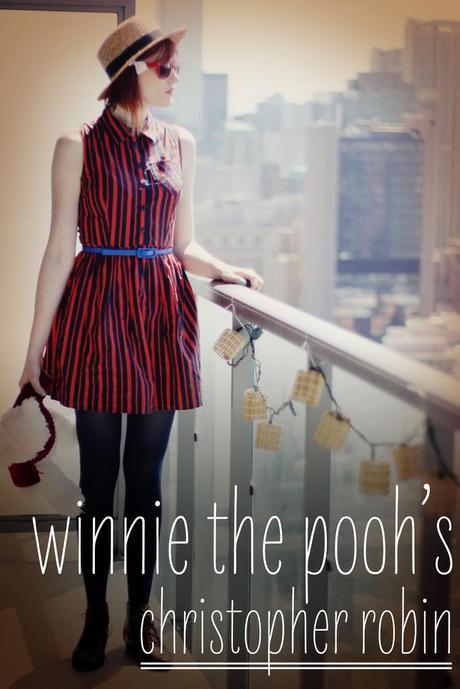 "Promise me you'll always remember: You're braver than you believe, and stronger than you seem, and smarter than you think."
- Christopher Robin to Pooh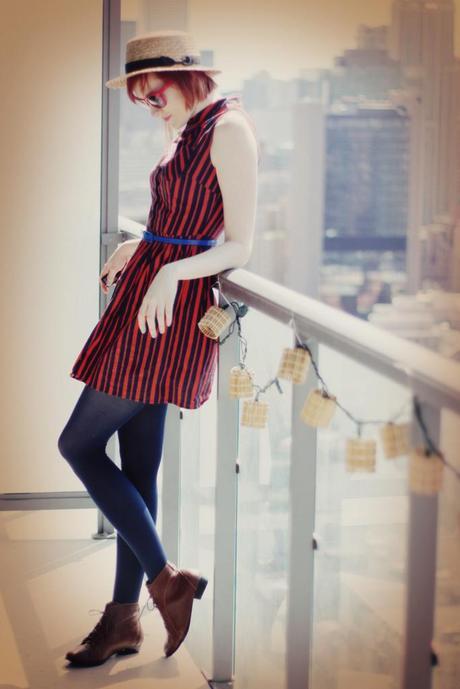 Dress // ASOS // Belt, Hat & Shoes // Ardenes // Tights // We Love Colors //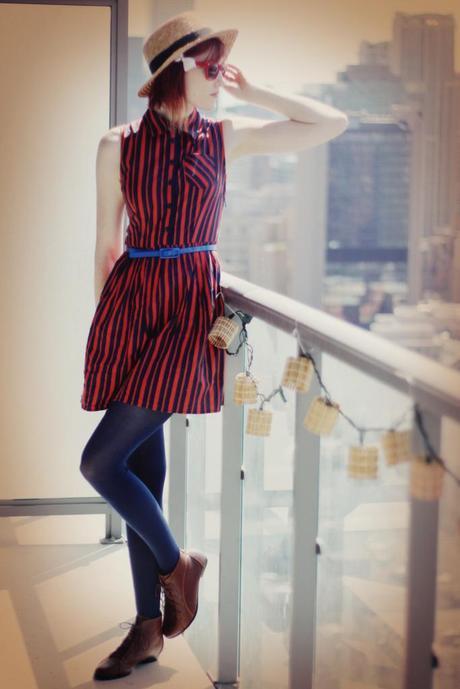 My lovely friend Chelsea has been reading The Tao of Pooh as of late and had the lovely idea of doing a "Winnie the Pooh" themed post. I often see myself as a "Christopher Robin" type person. Whose imagination has the power to populate his environment around him. Whether it was reading the many adventures of Winnie, piglet and the others of growing up and finding books like the The Tao of Pooh which provide a whole new way of look at these loveable anthropomorphized creatures, these books have been important landmarks throughout our lives.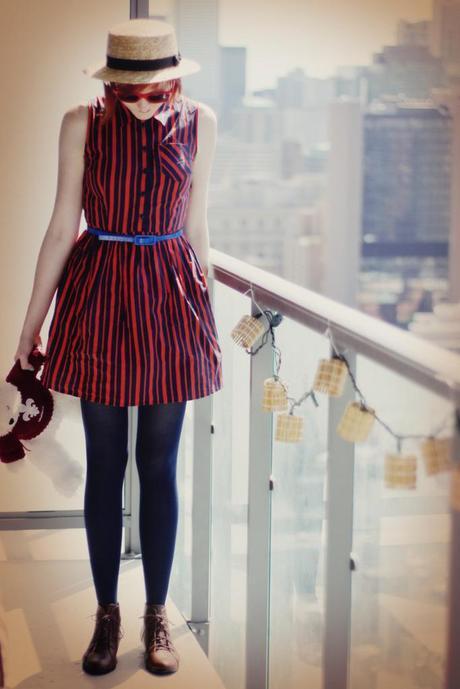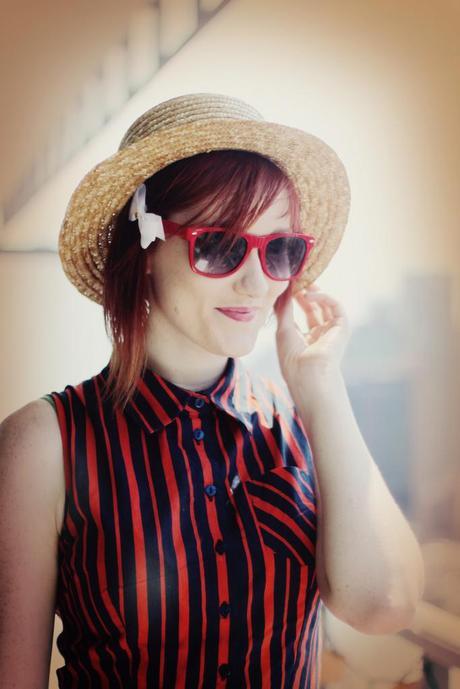 And Christopher Robin sits at the forefront of all of them. Christopher Robin was based off the authors son and so this school boy themed outfit seemed like the perfect thing to wear. This dress came for me from ASOS the other day and it's fantastic. The buttoned up front which goes all the way out the neckline is perfect for a dress moving from the summer into the fall. The extra warmth snuggled up around your neck is great as the crisp fall breeze starts to roll in. And the burnt orange and navy blue stripes are some great fall colors which match perfectly with the straight laced uniform look of a school boy. I paired the outfit with these new, fantastic lace up ankle oxford shoes and dark navy tights. There's something about uniform/school boy fashion that just goes with the coming of the fall and the sound of school bells ringing anew.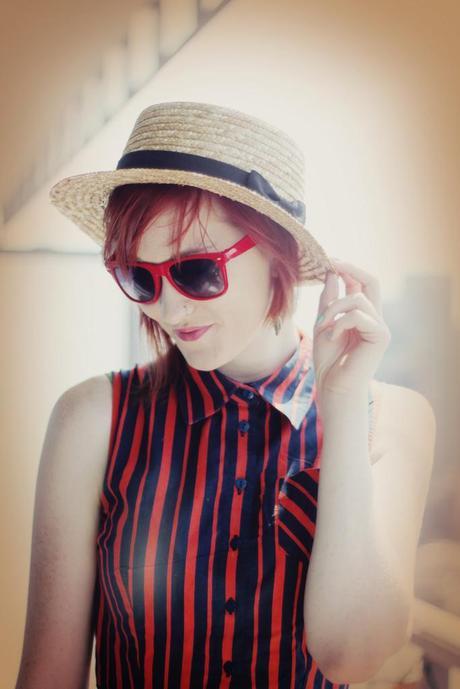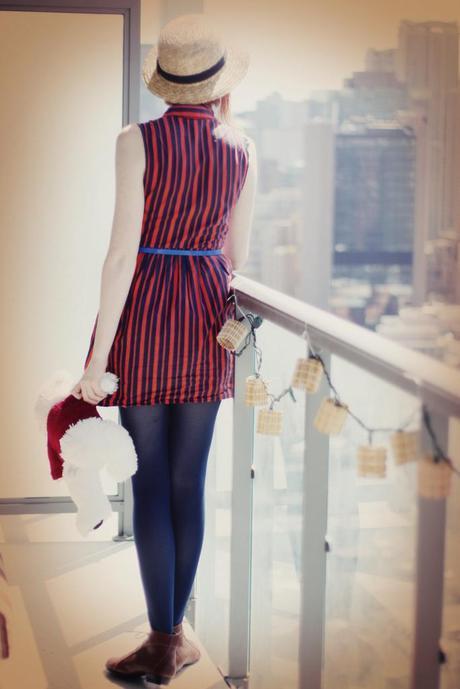 I'm holding my own little bear in these pictures. I have a wonderful memory associated with that little bear and I can see myself perfectly as Christopher Robin to whom his own little bear was his protector, his adviser and his friend.