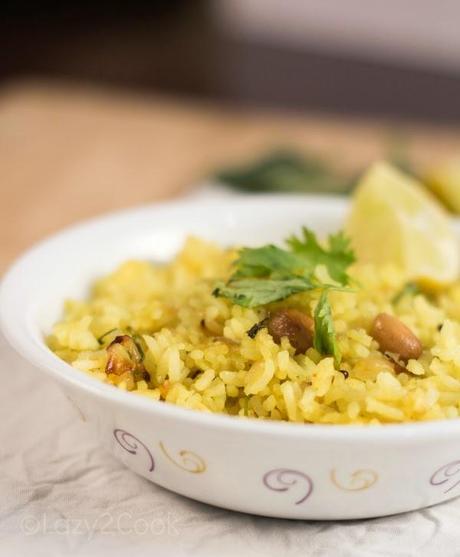 What you do with leftover rice ...I make Fodnicha Bhat / phodnicha bhaat, means it is Spicy Tempered Leftover Rice, little similar to Lemon Rice from South India. Mostly we make it for breakfast, specially in Maharashtra. We may call it as Maharashtrian Style Seasoned Leftover Rice ;-)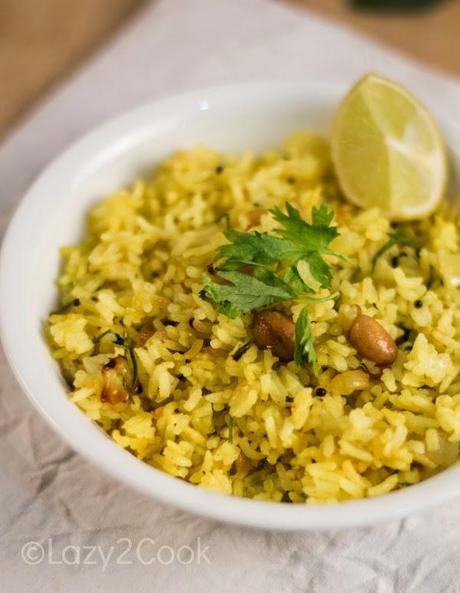 Fodni means Tadka or tempering, so for this Fodnicha Bhat we give tempering of cumin seeds, mustard seeds, hing and curry leaves. Major Maharashtrian touch to dish is, adding peanuts to this dish. Peanuts are widely used in Maharashtra, we use roasted peanut powder in vegetables, roasted peanuts or fried peanuts in many ways.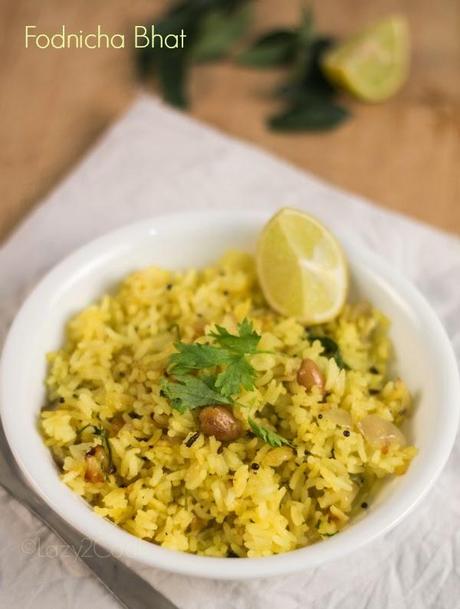 I personally like to go with pickle when I have fodnica bhat. Curd or buttermilk is very best option after this.

2 tbsp Oil
2 tbsp Raw Peanuts
2-3 cups leftover Rice
1/2 lemon
1/2 tsp. Mustard seeds
1/2 tsp. Cumin seeds
pinch of Hing
1 cup Onion, finely chopped
8 to 10 Curry Leaves
3 slit Green Chilies
1/4 tsp. turmeric powder
1.Heat 2 tbsp oil in a pan.

2.Add raw peanuts and cook until peanuts get light brown color. Once peanuts are cooked, remove them in to a plate.

3.In the same oil, add mustard seeds, cumin seeds, curry leaves and hing.

4.Add green chili and onion and cook until onion turns translucent. Add turmeric powder and mix everything well.

5.Add leftover rice mix well. Add salt as per need and squeeze half lemon. Mix well.

6.Cover and cook for 4 to 5 minutes.

Garnish with fried peanuts and coriander leaves!