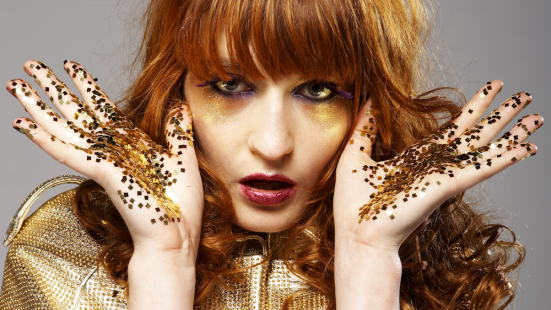 Florence Welch is the fiery red-head singer of the multi-talented band, Florence and the Machine. The Machine consists of Flo's dearest friend, Isa Summers who plays the keys; Robert Ackroyd who plays the guitar; Chris Hayden who provides the inspiring beats in his dramatic drumming and the extraordinarily talented, Tom Monger, who brings grace and beauty with his stunning harp playing.
There are many aspects to the bands individuality. First of all, it becomes impossible to place them in a genre of music, as they seem to be able to perform in any style, including: rock, indie, jazz, pop, soul, folk and recently collaborating with Calvin Harris to produce beat booming party anthems. Despite often being played in the mainstream category of music, they do not conform to societies desire for catchy choruses and trashy lyrics with a rap section and utterly boring chord progressions. Florences' music is crafted with great care and detail. There are many layers and interesting combinations of instruments. Her lyrics are poems in themselves and inspire many, including myself.
Florence herself is not exactly the person you would expect to be a massively popular artist. She does not turn up to events plastered in far too much make up and smelling of fake tan. No, she gracefully arrives in non-revealing elegant vintage gowns and smiles coyly at the many faces in ore of her grace. People are naturally drawn to her mysterious, interesting and lovely personality. Her unique dress sense and love of vintage shopping has gained her many fans in the fashion world aswell as the music industry.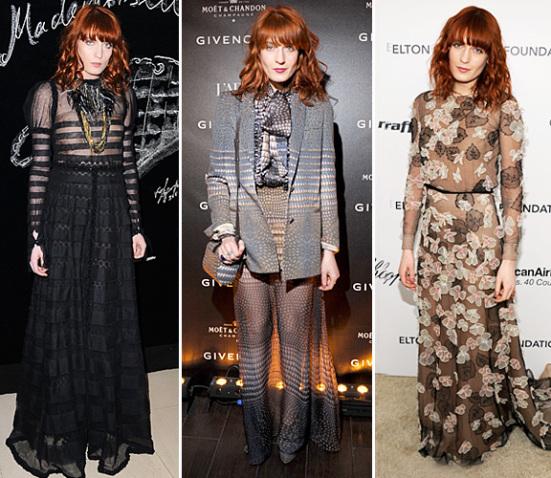 Florence and the Machine is a gift to the music industry. Its band members are hugely gifted and passionate about their music and fans. They are well worth seeing live; it is an unforgettable experience. I am sure that after two hugely successful albums, Florence and the Machine will continue to guide lost souls with their powerful music and inspire us all to be unique and individual.
Find out more about Florence and the Machine:
Facebook Twitter YouTube Website