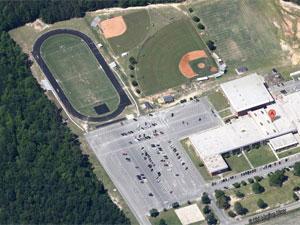 Posted on the Ultralist:
Date: Wed, 5 Feb 2014 20:38:25 GMT
Subject: 24 Hour Track Race (Qualifing Race)
Greetings ultrarunners,
I have just received approval to plan and conduct the 24 hour race at the Wilson High School (where I teach) track in Florence SC.
The event will be held March 15-16 2014 10AM-10:AM
More details will follow here and on Facebook.
Since the primary motivation for this event is a "last chance qualifying effort for the 2014 World Championships the race will give priority to entrants with prior numbers within the qualifying standards for men and women. Additionally those seeking to set age group records where the entrant has been at or close to records with previous performances will be given preference.
The race will be capped somewhere around 40 runners.
Interested persons can contact me off list or through Facebook. There is not time to do much advertising, and this race does not lend itself to that, but rather through word of mouth among the runners hoping to qualify for the team, and have a track 24 hour in order to produce great mileage totals.
It looks like there will be a $100 Entry fee. That fee will be returned to each runner who reaches the qualifying standard for their gender regardless of whether or not they qualify for the team. Additionally, if feasible the event would like to provide some financial assistance to anyone who does qualify for, and accepts a position on the US National team to help with travel expenses.
Thank you,

Ray Krolewicz Facebook
From Multidays.com, post Florence 24 Hour Track Race 2014