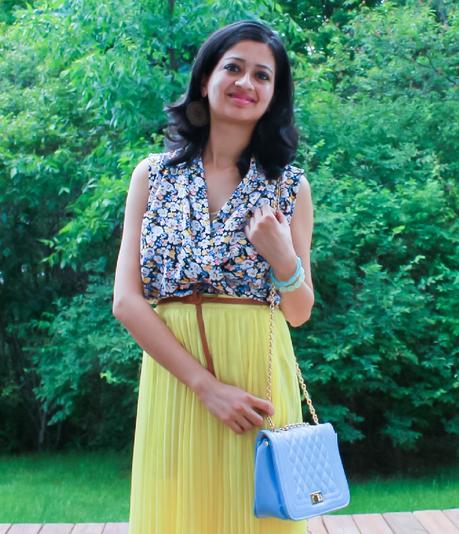 I wore this floral Romper earlier in the year, paired with leggings and ankle boots. The floral print on this romper is one of my favorite prints. I decided to try something different and paired it with a pleated skirt and chose pastel accessories to finish off the look.
A pair of beveled glass ankle strap sandals and an aquamarine bag (both colors part of the Pantone color palette for Spring 2015) were the chosen accessories to put the look together. I adore the soft, airy theme of Pantone's color report for Spring 2015. You can check it out here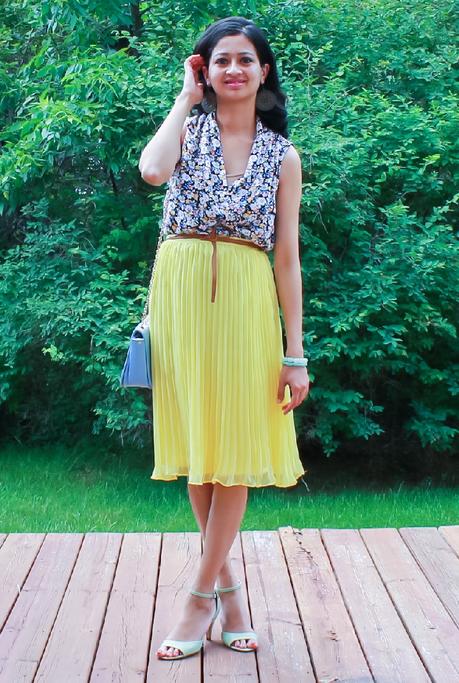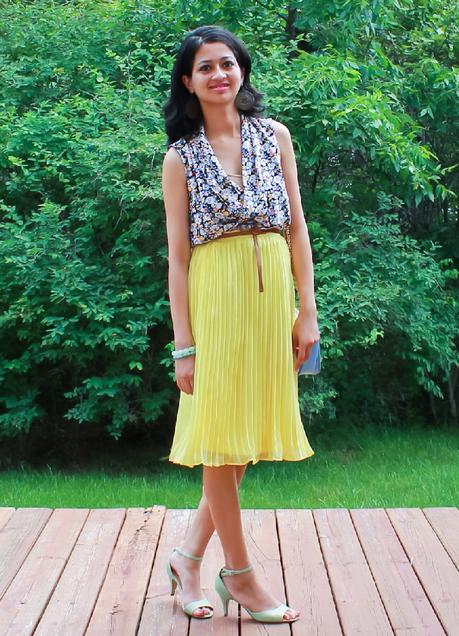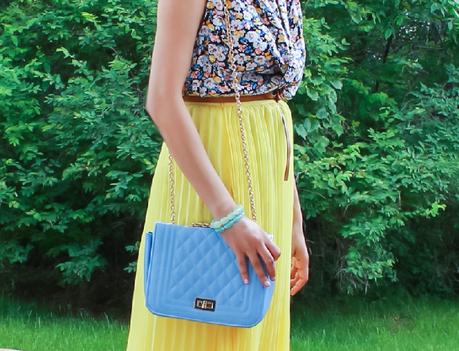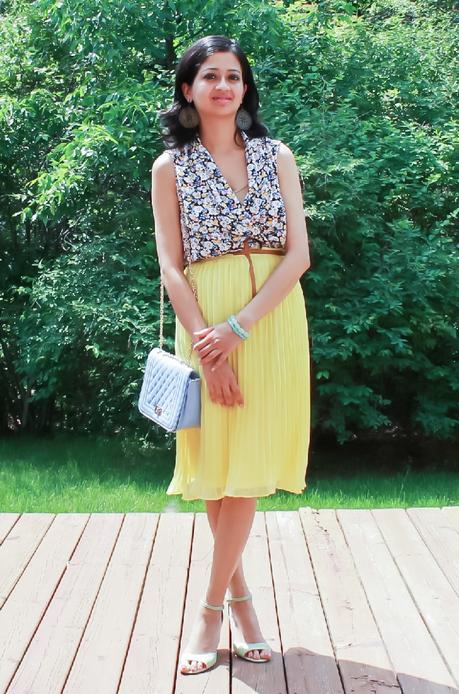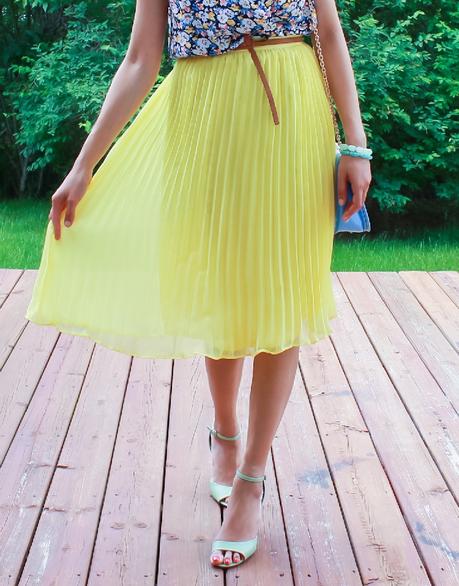 What do you think of today's outfit? Have you ever paired a romper with a skirt or a pair of pants?
I would love to hear your thoughts.
Have a Terrific Tuesday!