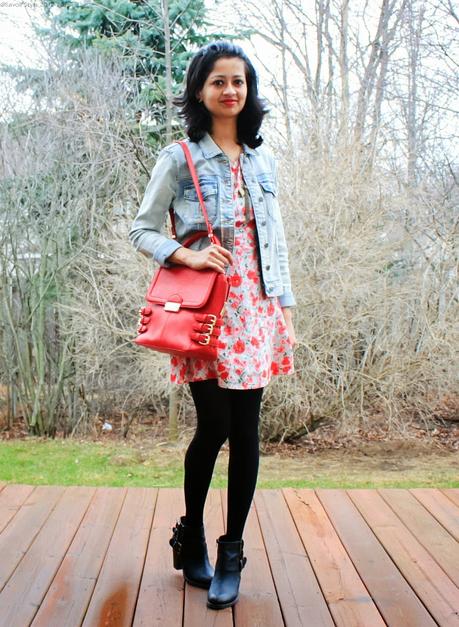 Today, before going to sleep my daughter sat in front of me and went "No.. No.. No.. No.. No.." when I asked her to lie down since she was tired. I get a strong feeling she gets that from me. After all, that's what Mommy does all day. No.. No.. No.. No.. No. That's not all though, she did that for quite a while and I assume that was her way of letting me know how her day went. I guess she just wanted someone to listen. Don't all of us?
Needless to say, I enjoyed the conversation thoroughly. Outfit-wise, the mornings are still a little chilly here and that's why I went with a floral dress, denim jacket and tights. Paired it all up with Ankle boots and a red shoulder bag.
I would really appreciate the weather gods if they sent us summer at once. I swear I don't care for spring anymore. It's like 5 months to Fall. Have some mercy!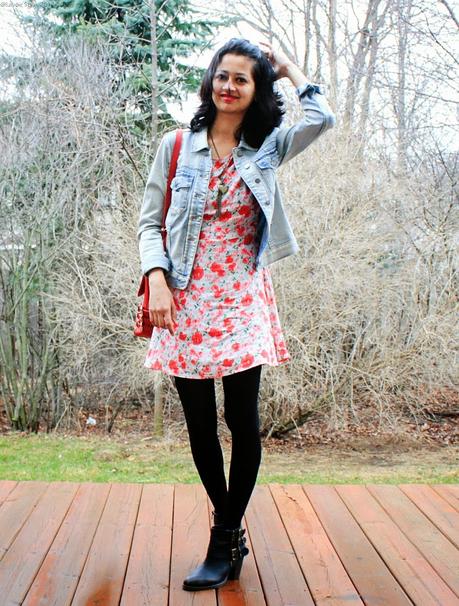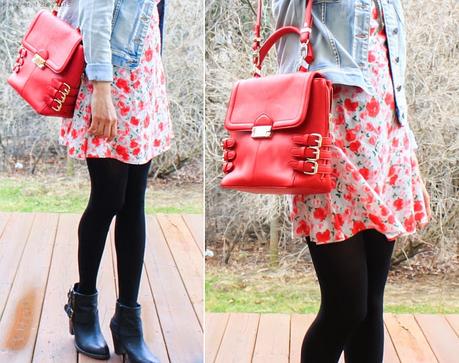 Have a great day! It's Friday! Well almost!