Hey loveys,
Last week Thursday I was invited to the launch party for the new Flirty Girl Fitness studio downtown Toronto right at King St and Portland St (580 King St. W). I have been to Flirty Girl Fitness in the past, a friend of mine is an instructor there so I used to go and take pole dancing classes! I know, I know... Stripper classes... but TOTALLY not at all. It takes a crazy amount of strength to pose and spin on poles, you'd be surprised! That being said, there were definitely strippers in my class looking to up their skill set.. but that's a whole nother blog post lol!
The new studio is BEAUTIFUL. You walk in through huge wooden doors with vintage glass in them (the doorman actually let us in that night, but normally you need to open the door yourself). You walk up some stairs and eventually you enter a pink, sparkly wonderland. There's a giant crystal chandelere in the lobby and they painted the brick walls pink to match their theme.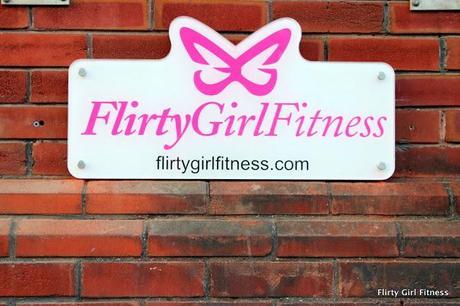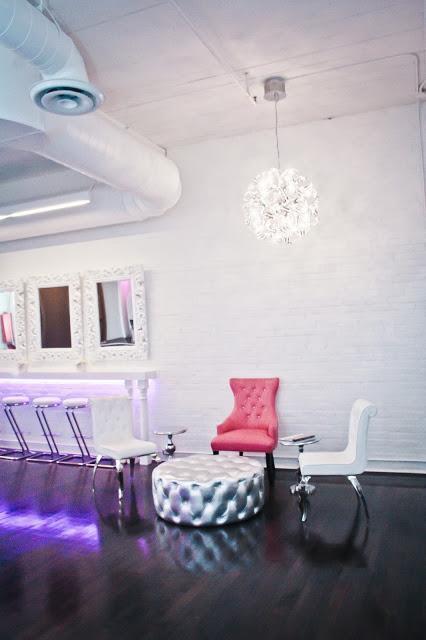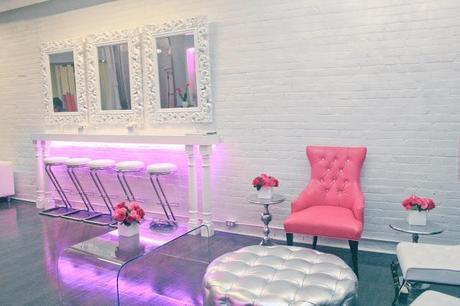 And that's just the seating area!! The inside is just as gorgeous...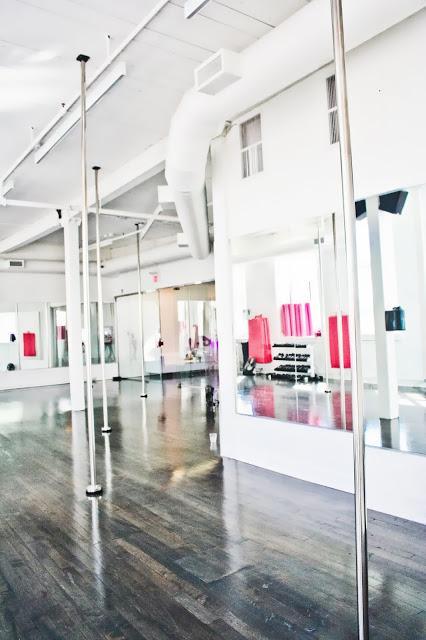 That is the pole studio, and they also have a studio for other classes such as boxing and boot camps and kettlebells and stuff like that!
The party started at 8pm but we (Jen & I) didn't get there till about 8:30pm. The first thing I noticed was that I'm clearly VERY new to this "going to events" thing and I was extremely underdressed. The people there were all so beautiful and dressed so nicely, and there I was in plain clothes... boooo. I would have dressed up had I known! Next time...
Anyways, Jen and I first headed into the pole studio where we grabbed some food that they were serving, and it was amazing. Frozen Raspberry Yogurt Pops were first on the list....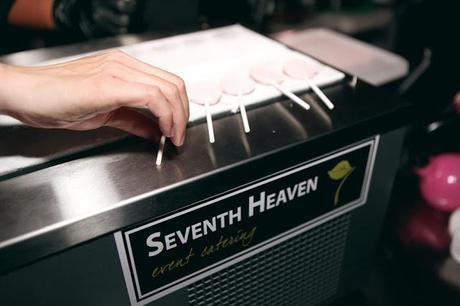 And followed very closely by some of the best gnocci that I've ever tasted in my life... I think the best part of the night though, was that there were complimentary cocktails and wine being servced all night. I have to admit that I only had 1 because it was a long day, but the cocktail was delicious and the people there seemed to be really enjoying themselves!!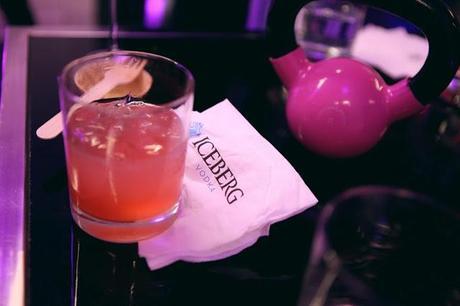 DJ Fizza was playing some awesome music while we were there, and I was actually really excited to see a female DJ! It's not very often that you see a woman on the turn tables, so that was super fun to watch! She's beautiful too.. check it out...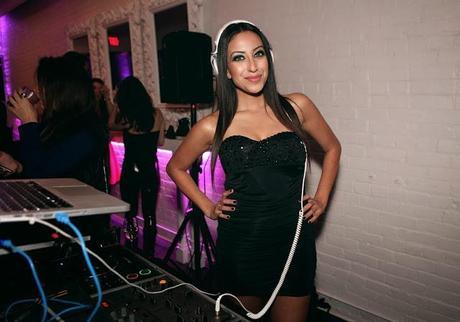 They also had some really cool things for the attendees like a nail bar, a hair touch up bar, a place to get your lashes done... I think my favorite though is watching some of the very advanced dancers do a performance. It's incredible how they do these poses and tricks on the pole because I know first hand how hard it is. Listening to their skin rub over the pole as they do a drop is NOT comfortable for them. Ever since I took pole dancing I actually gained a TON more respect for the type of fitness.... You can see by these photos of the girls what I'm talking about..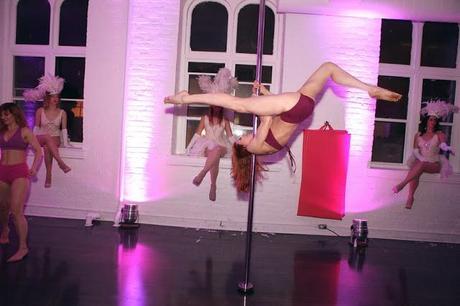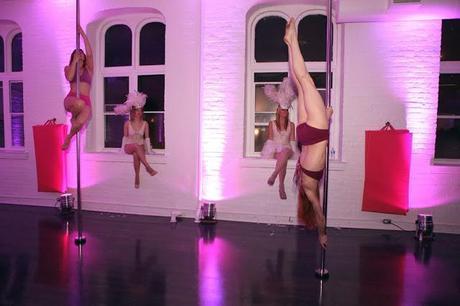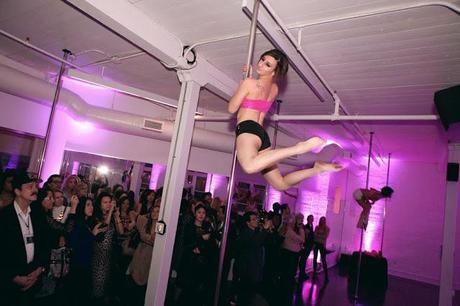 Photo Source - 

Becca Lemire.


Mad respect. Jen and I definitely had to reevaluate our fitness goals after seeing how strong, flexible and all around amazing looking these girls were!
The whole night went until 12am, but we only stayed until about 10pm. It was such a great event and it was organized really well. I had a great time! It has inspired me to get back into pole, I was so strong back in my pole days!! :)
Have you ever taken a pole dancing or pole tricks class? What did you think? If not - would you ever try it?