FLIR Systems Inc. has been making thermal imaging technology for ages and this year at CES, it has revealed an iPhone 5/5S case which contains a heat camera. Sounds cool, right?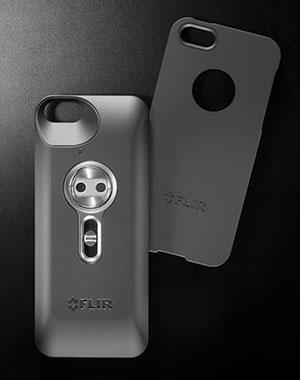 The FLIR One has two cameras and a battery of its own.
This $349 baby detects heat and turns it into an electronic signal, which is then processed into a thermal image that appears on your screen. The resolution of the image is not that great, but thanks to the other, regular camera that outlines shapes, you can understand better what exactly you are looking at. Temperature differences show up in different colours – you can set, for example, red for hot, yellow for medium-hot and purple for cold.
The FLIR One case features a built-in battery (1400mA/h) that powers both cameras for up to two (or so) hours and can provide extra 50 percent battery life for your iPhone. The shooter can pick up heat signatures from up to 100 metres away and even see through smoke, according to FLIR. The case is somewhat bulkier, but it's a minor sacrifice if you are really intent on having a Predator-like vision.
What the FLIR One can do: find leaking pipes in your house, spot intruders on your property or wild life at night (if you decide to scour the woods at some point), beat your friends and your kids at hide-and-seek, and take unique photos of your pets and yourself. An iPhone app lets you upload any of these to Facebook or Twitter, in case you want the world to see how "hot" you are.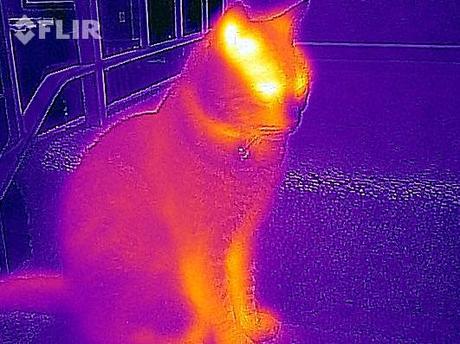 The FLIR One provides an array of colours for you to choose from.
What the FLIR One can't do: see through walls, glass or clothes (to everyone's dismay).
This unique case should hit the stores in spring and is only available for iPhone 5 and 5 S at the moment.