I hope that everyone is enjoying their summer so far!
It's just flying by, isn't it?
For the post today, I figured that I would talk about beauty, especially since these summer months are always so hot, that it's honestly hard to find the right makeup that won't run down your face by the end of the day, especially in the 'Mascara' department.
Here are a few of my own favorite mascara brands, that I feel 'top of the charts' in the beauty department for summer makeup.
[ The links are listed down below as well, for purchase ]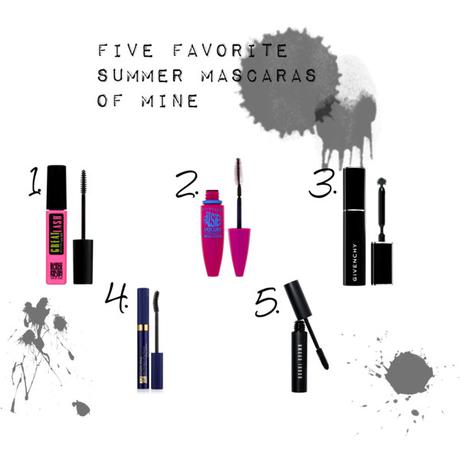 Bobbi Brown Cosmetics lengthening mascara
lordandtaylor.com

Givenchy black mascara
barneys.com

Maybelline mascara
target.com

Estée Lauder mascara
harrods.com

Maybelline mascara
asos.com