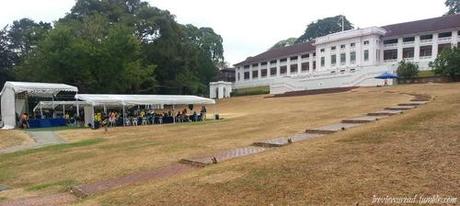 Located precisely in front of Fort Canning Centre, Fit to Win Final weight in was held on a late morning on 16 March. 
For those who have checked out my Instagram feed, you would have seen the highlights of the FTW Final Weight In. 
So what exactly is FTW? For those of you who's not informed, aside from writing here I am also a contributor to The Smart Local. Long story short, lazy me is going to take a quote from that particular article which I've written to explain what is Fit To Win: 
Fit to Win is a fitness campaign formed by undergraduates from Nanyang Technological University to help Singaporeans get healthy and fit. The unique thing about this project is although it's concept was sparked from DietBet; an initiative from United States, Fit To Win was kind enough to sponsor these participants through 8 weeks of Fitness Classes and convivial activities ranging from Zumba to Rock Climbing.

The basic concept of this program was for participants to bet that they could lose 5% of their body mass after 2 months of healthy eating and exercising. Each bet costs SGD 20. This money will be collected in a pot and at the end of this movement, those who have lost 5% of their weight successfully will get to split the pot equally. On top of that, the top 3 biggest 'losers' will receive prizes worth up to SGD 3000.

Paragraph taken from: http://www.thesmartlocal.com/read/fit-to-win-x-nikki-utley-workshop
Enough of words, time to hop into the details of the Final Weight in Event! 
As expected, I arrived at the scene late and we missed their first workout: Boxing.
Clearly, I have a huge time management issue. I'm working on it okay.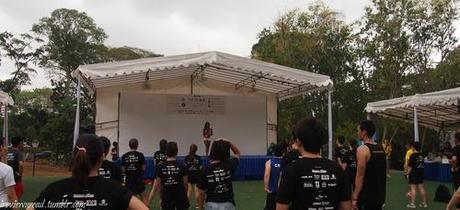 Upon arrival, we managed to catch Nikki Utley giving the attendees a motiving speech before carrying on with the workouts.
Here's a close up of Nikki Utley taken from my Instagram.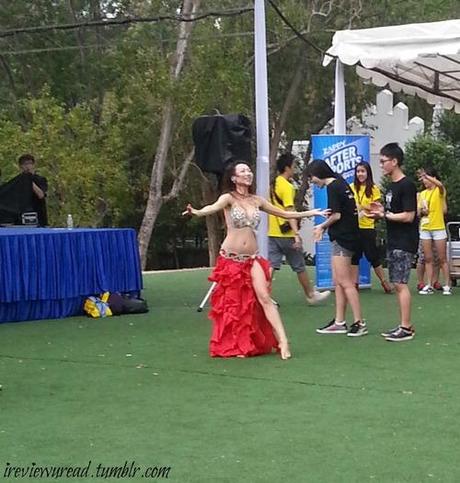 Thereafter, we managed to witness an amazing belly dancing performance by this representative from the Bolly Dancing Studio!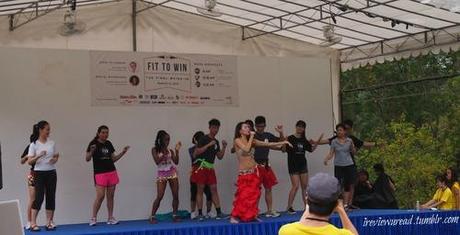 After showing us the dance, some of the courageous volunteers went up on stage where they get a private lesson on "The basics of Belly Dancing 101".
As seen, it involved lots of hips swaying.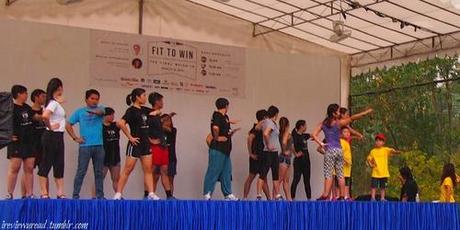 Presenting Pilates by Pilates Fitness
Despite the rain and the limited space we have under the tents, we still managed to complete Pilates and Bokwa just as planned. In fact some of the adventurous attendees even YOLOed abit and started to dance and do the workout under the rain! You can check out the pictures of the rain dance and the whole event on FTW Facebook page HERE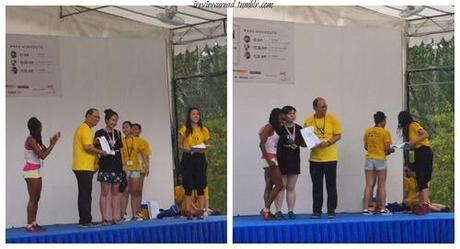 Thenceforth, it's time for the prize giving ceremony where lucky attendees and the winner of the FTW challenge get their well deserved prizes from Jurong MP, Mr David ong!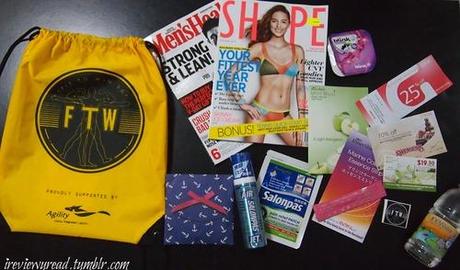 Thanks for the Goodie Bag!
Overall, I would rate this as a very eventful event where Singaporeans get to keep fit and have fun at the same time! Despite the event coming to an end, I do hope that contestants who used to never workout before this bet, will continue on with their workout and keep fit. 
Huge thanks to the gals from Nanyang Technological University for organising and inviting me to this activity and good luck to your future endeavours!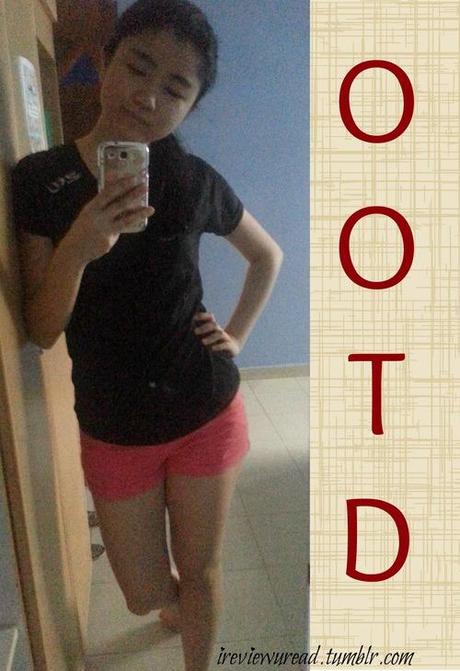 Ending with an OOTD of the day. Keep Fit and Be Healthy guys!