Usually "drug store" and lower price range cosmetics get a bad wrap (and I won't lie) I usually don't think twice about getting a low priced cosmetic. I have always reached for high end products or ones that I trust and know, as I am a firm believer in "you get what you pay for".  So when I was approached to see if I would like to try a cosmetic brands that was new to me and a brand I had never heard before I was semi reluctant.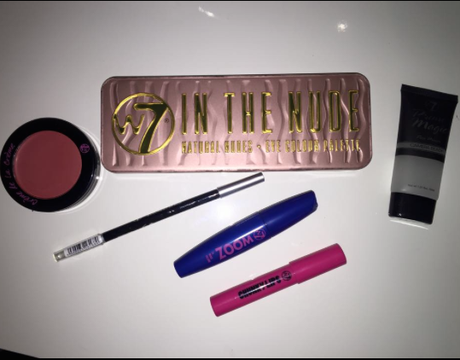 I did a little research before saying yes and found that not one single product is priced over $10 and this even includes a huge palette of eye shadows- ahMAZEing!!  Having said this though, this sparked a thought in my little pea brain as to whether or not I would be sacrificing quality for price… But I honestly had nothing to loose and thought, why the heck not!!  Being a blogger it is so darn hard to resist swatching and playing with products as you need to take photos and all that jazz. So I decided when we went out for dinner for Mother's Day I would take advantage of this goodies bag and do a get ready with me kind of thing- even though I am yet to have a vlog (stay tuned though as this is in the pipelines… very soon)!  Anyway I decided I would try out as much as the products as possible, although I did keep to my usual foundation and concealer routine as I find it super hard to steer away from these necessities.

  

 I did however explore a little and tried out the w7 Prime Magic Camera ready before applying my foundation and concealer. The primer I currently use, I use due to the fact that I love the smell; I don't think it actually does anything to my skin or helps in the finish of my makeup.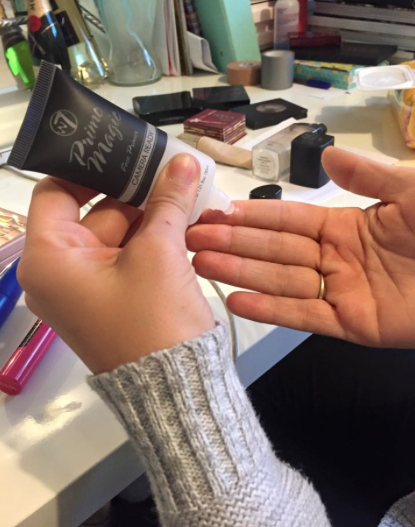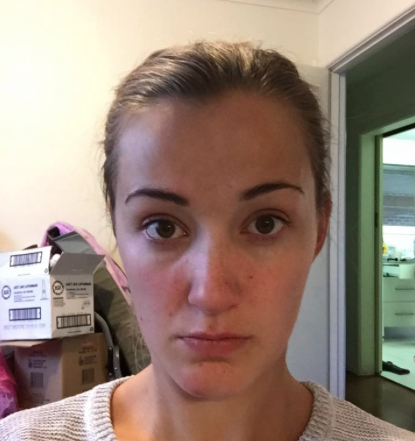 My face pretty much naked except for the primer and moisturiser.
 The w7 Prime Magic feels silky smooth and glides on nicely, it isn't thick and for me personally it didn't feel like it was going to block up my pores (which have been copping a hiding lately)!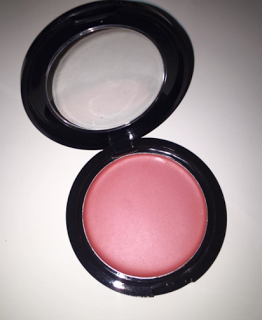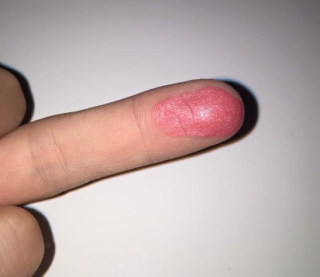 After applying my foundation I was very hesitant on trying out the blush I was gifted as it was cream one and I have never used cream before.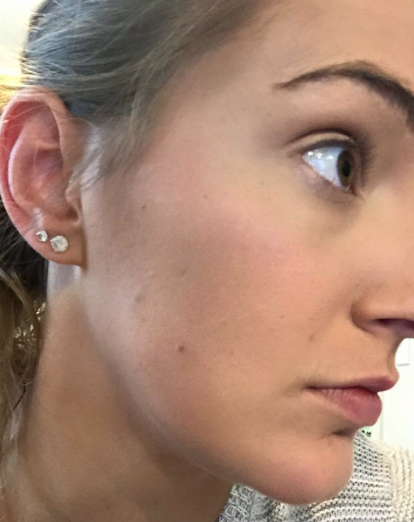 Natural look blush. 
So I started with three dots across my cheekbone using w7 crème de la crème in the shade divine.

  

I then worked the product into my upper cheekbones blending it in to look more natural.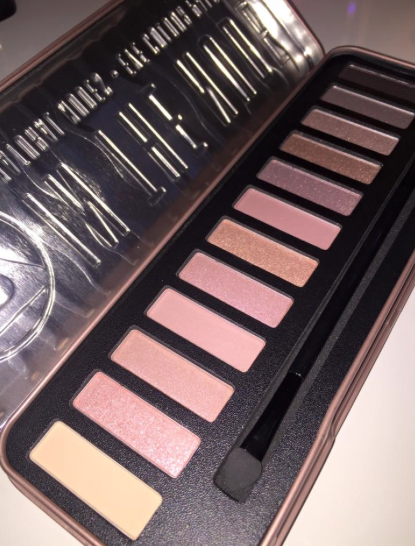 Next up was my eyes… and this would have had to have been a favorite of mine that I was sent- w7 In the Nude palette which is almost a dupe like product of the naked palettes, only a smidge of the price tag!  I quite enjoyed using this palette although you did have to use a lot of product to get a semi decent pigmented eye. And I later found that if I were to prime my eye this made life so much easier applying the product to my eyes.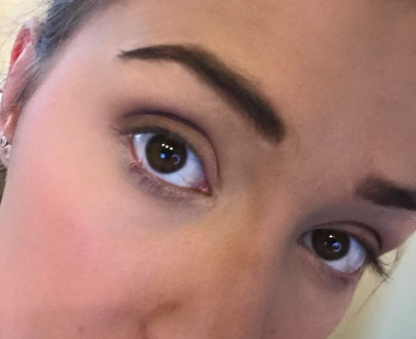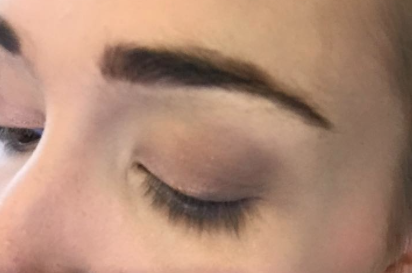 I wanted to leave my look quite natural and not too dramatic so decided not to put eyeliner on my upper lash line.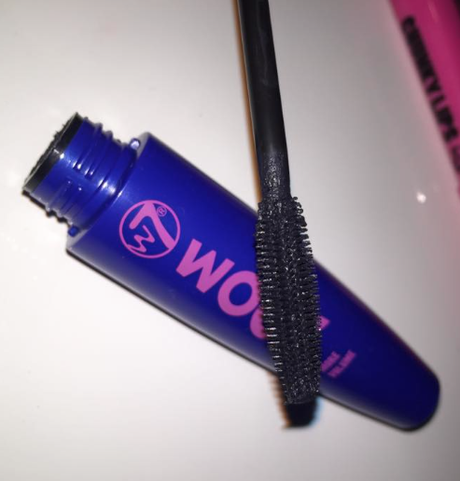 So I just finished my eyes off with some mascara, which was the w7 Zoom mascara.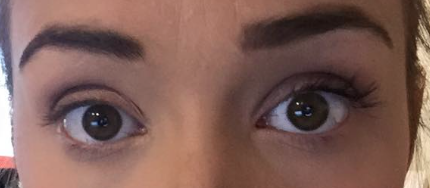 Left eye no mascara and right eye with mascara
I would be lying to you if I said this was an amazing product, as nothing quite compares to my current mascara. But it is also not the worst mascara I have used and was a heck load easier to remove then the one I currently use.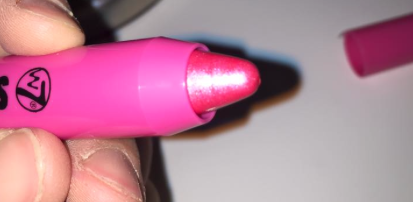 The next product to me would be the best value for money and was my favorite of all products I received and is certainly something I will repurchase once I run out.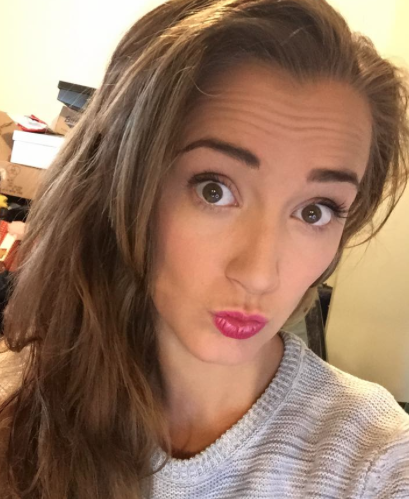 This product is of course the W7 Chunky Lips in the shade Delicious. The light that reflects of this lip crayon is amazing. The product itself once on my lips wasn't thick, sticky, hard to apply and almost felt at time like there wasn't anything other then lip balm on my lips.  One of the great things about these products though is they are all available in Chemist Warehouse and WILL NOT cost you half your paycheck.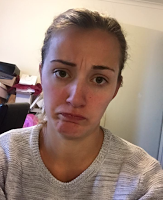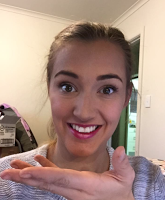 BEFORE                                                                                                   AFTER
They are definitely worth a look and try; If you are anything like me you have nothing to loose.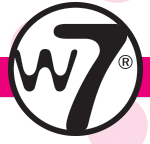 http://www.chemistwarehouse.com.au/category.asp?id=1008&cname=W7+Cosmetics