More and more I like finding places in London that aren't necessary lesser known but that are less frequented.  The hustle of the city gets tiring so when you find an oasis of calm it can feel like a little bit of paradise.
Many years ago when I was new to London I had a few Canadian friends who were as enthusiastic as me about discovering all London had to offer.  They told me about Holland Park and the Kyoto Garden contained inside.  As last weekend was so nice D and I ventured to West London for a visit.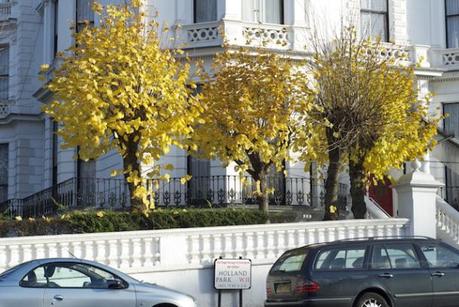 West London has some really beautiful architecture and it is a really interesting part of London but I don't end up spending huge amounts of time here.
I was reminded of how clean and bright it is when we emerged from the tube.  It is always interesting to see how the other half (or 1%) live.  Met with quiet streets the calmness of the area prepared us for the calmness of the park.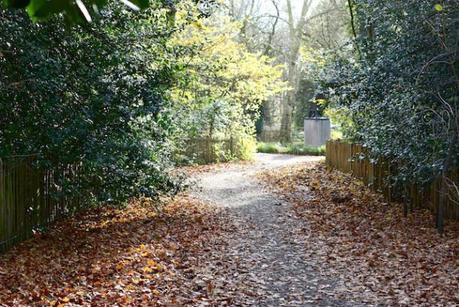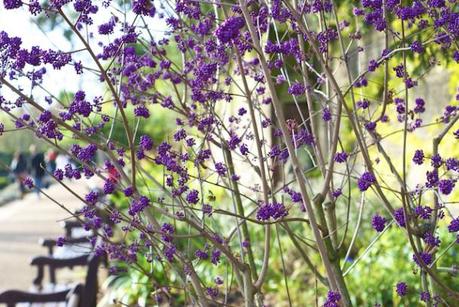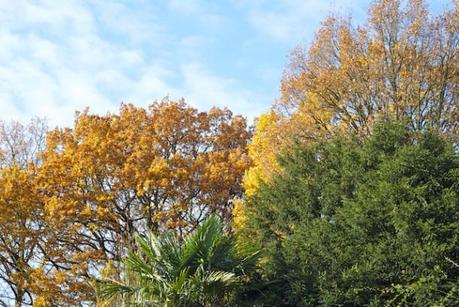 The park is located just a few blocks west of the massive Hyde Park so it is a wonder why more tourists don't flock here.  It seems that the majority of the people walking around were residents.  Mothers pushing prams, people walking dogs and families taking pictures.
For a moment you could forget you were in London because there were no loud blaring sirens (the perks of living near a hospital), no loud whoosh of a night bus passing (perks of living on a main road), or no drunk people yelling/singing as they pass by – yes it was Saturday afternoon in a park but I wouldn't put it past a Londoner.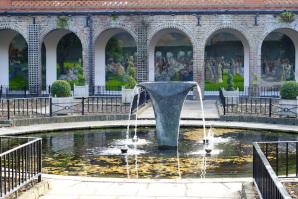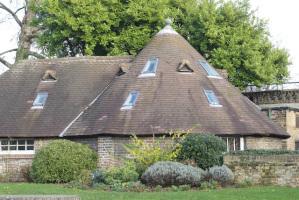 After perusing the park which is teeming with birds and squirrels you should find the Kyoto Garden as we did and rest here for a while and watch the world and peacocks pass you by.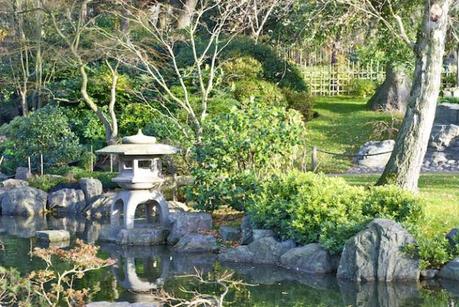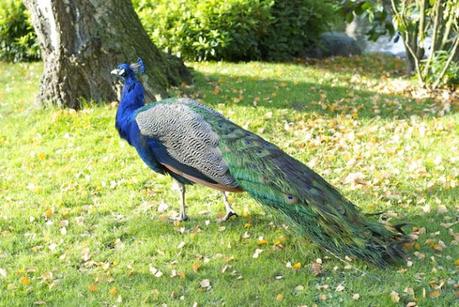 The Garden invites the visitor to enter and walk or sit in quiet contemplation.  It seemed most adhered to this and the only voice I heard was a French woman exclaim 'oh la la' when this peacock walked right in front of us.  Can you blame her though.
This garden seems to be a haven for peacocks.  I wonder what happens to them when it gets really cold and snows?  There are more hidden gems to be found in the park.  Sculptures and a giant chess to name a few.  The size of the park makes this quiet corner easy to peruse in an hour or you can lounge in silence in the Kyoto Garden, unless the peacocks raise a fuss.