It's funny that since my last post when I covered getting back on track with my training and the need to get out of my comfort zone, I have found myself in a period of disruption which made that incredibly difficult. I haven't posted for a while as I have just moved house, and have also been through the unnecessarily challenging task of getting a reliable internet connection. This period of change has made it near impossible to maintain the normal training routine.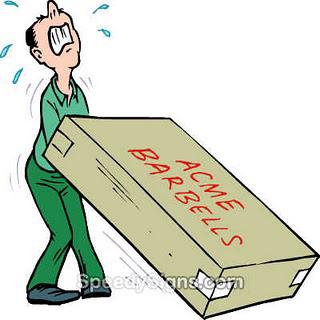 The major training plus of the move has been that it was an incredibly intense cross training session for a couple of days. To be honest after 2 days of hauling boxes, and furniture I felt a lot worse than after running 100miles! The only difference is that in a 100 I would stop to eat regularly and make sure I was on top of my hydration, I just didn't have the time or inclination whilst moving.
So now it is time to get back into the habit, and that is exactly how effective training should be. A routine or habit, with structure to make sure that you are progressing your performance. Fortunately for me, I shall shortly be performing the first baseline study that I am doing with the University of the Sunshine Coast as part of my preparation for my 33 marathons run later this year.  For me, this formal external monitoring is a great motivator, as is being committed to the charities and those who are sponsoring me. 
People tend to be internally or externally motivated, and typically in a sport such as ultramarathon running, participants are internally motivated. This is apparent by the strong drive needed to put in the many hours of training to even get to the start line. This is why some people can stick to a diet independently and others need someone else checking on their progress.
So to be successful in this sport it can help to know which way you are mentally wired. When you consider this in association with your "why" of ultrarunning it can become crucial in managing your expectations for your goals. For example, if you are externally motivated and you have a goal to run a sub 24 hour 100 miler then it would be wise to have a personal trainer, or at least a friend to be accountable to for each mini goal in your training, as you may spend more time justifying excuses rather than getting the job done. Conversely, if you are internally driven, then you will need to be careful that you are not too rigid in your preparations, and choose not to listen to your body.
This principle applies during your event too. The internally motivated will push through with little input from others, while the externally driven could need a kick in the backside from their support crew!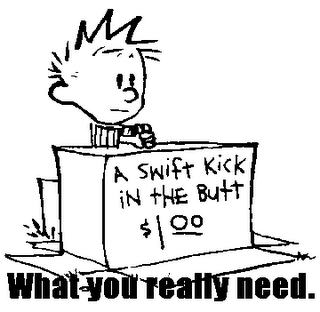 Support crews will happily do it for free!
Without doubt running ultras is more mental than physical, and you only learn the mental side by putting on your shorts and going out to "find yourself" for a few hours!
Run Happy!
Andy
"If you think you can or think you can't, you're probably right" -  Henry Ford
www.ultrarunning.com.au