Winter sucks.
There's really no way around it, it's cold, there's germs and it's light out for like an hour a day. Who gets any enjoyment out of that?!
I'm going to get real for a minute, hold on to your hats folks ;) I have seasonal depression. For those of you that don't know me I also have extreme anxiety which, surprisingly enough I've finally got under control with the help from my doctor. But as far as the seasonal depression goes, winter can get real hard on this girl. I find myself looking for ways to keep the blues away and one of my favorite things to do is look up inspirational quotes. Laugh all you want but I absolutely love them, they can brighten my day without fail. 
And that's why I love this plate from Bundle Monster's new Secret Garden set so much. It's filled with inspiring and warm words. Inspire, life, love, beauty and magic are just a few of the words you can find on this plate it's so beautiful! I created this look below and absolutely fell in love. Let's see if you guys feel the same.
I started off with a base of China Glaze Too Yacht To Handle. When it dried I stamped over each nail first with Bundle Monster plate BM-703 and PMTG White Undies and then again with Bundle Monster plate BM-705 and WetnWild Black Creme. I sealed everything in with some Seche Vite to finish it off.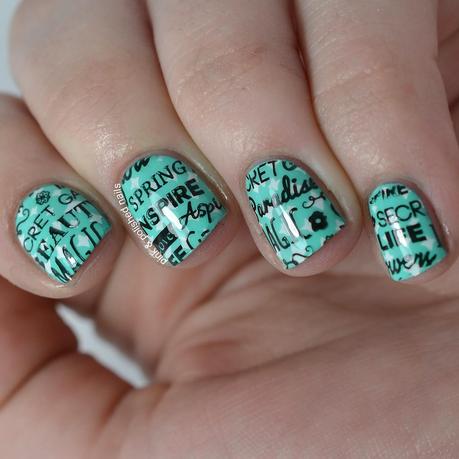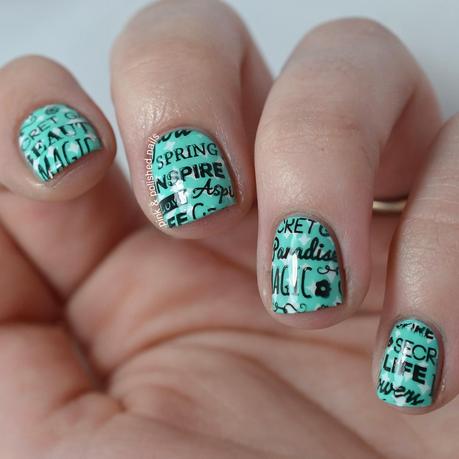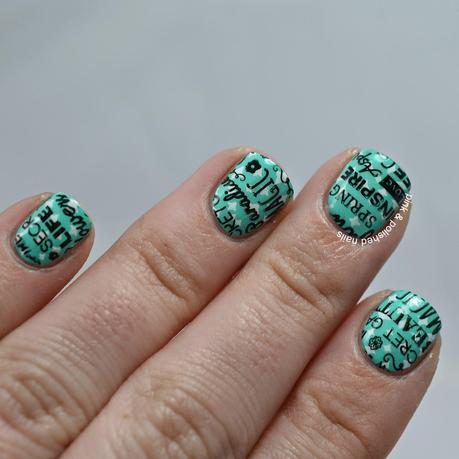 I really really loved this design and I'm always looking for new ways to stay inspired and keep my head up in these harsh winter months. What do you guys do to keep the winter blues away?

I hope you liked this design, let me know in the comments what you think!

Thanks loves :)