Hello!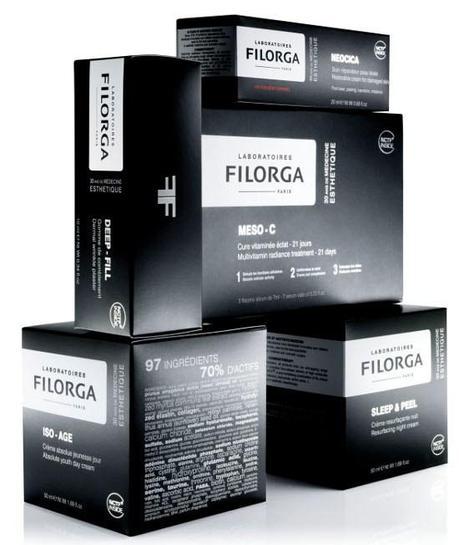 Laboratories FILORGA, the developer of medical devices for aesthetic doctors as well as topical cosmetic by-products for the last 30 years, is hosting an exclusive workshop to present their latest and bestselling treatments and products.
Endorsed in more than 54 countries by medicine and aesthetic surgery's renowned specialists, Laboratories FILORGA is acclaimed as a cutaneous anti-ageing expert, using scientific research evolution to tackle aging skin concerns. For more details on the medi-cosmetique range and a review of the Filorga Foam Cleanser, you can check my earlier entry out HERE.
Filorga products used to be available in Sephora but I haven't seen them on the shelves in a while – I could have missed them but I also received a couple of emails from readers looking for Filorga products. If you're a fan of the brand or you are keen to try a new anti-aging line, here is an opportunity to get acquainted with the brand and attendees also stand a chance to purchase Filorga products at a special launch price.
Here are the event details:
Venue: Suntec Convention & Exhibition Centre Meeting Room 333
Date: 4 May 2014
Time: 1:30 – 4:30pm
Tickets: $20 per person ; $15 per person for group of 2 or more
Plus! Receive door gifts worth $268.
At the workshop, the following topics will be covered:
- Understand world's leading & latest anti-ageing aesthetic treatments.
-Filorga's Combined Beauty therapies; Theory & Demonstrations
-Filorga's non-invasive Combined Beauty treatments; Theory & Demonstrations
To register and pay for the event, please head to filorga.eventbrite.sg  or contact shan@mapletreemedia.com for further enquiries.
Have a beautiful week!