If you desire to take some vitamin C on this depressing day, then the wedding ceremony planned by ladies of Bash will cure you and make you feel energetic to embrace the upcoming day. Taken by Leona, recorded by Edison Pastor with melodies by The Flash dance and delicious dishes by Heirloom French, how can you not be captivated? As for me, the most impressive thing is the hue and the fantastic gingham together with chevron. Although the weather gets colder, this wedding makes me dream of summer days, or perhaps I'm just wear the improper coat.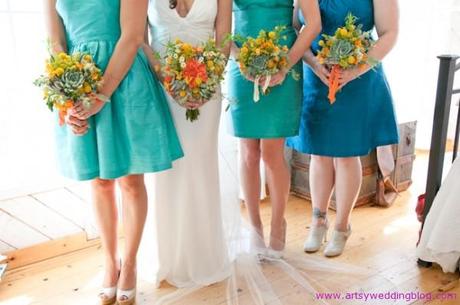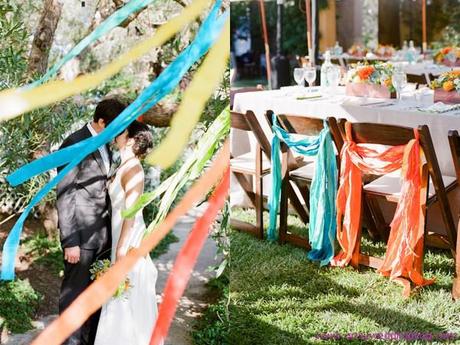 John and I usually planned our nuptial outside, it's a necessary house in Southern California. To our disappointment, then our nuptial is around the corner, the weather of the whole week was pretty cold and gloomy, which was out of my expectation. At last we decided to use heaters as we were afraid the weather would get colder and colder at my big day. What an astonishing delight on the morning of the marriage when I awakened on the most beautiful day, and it went smoothly all the way through. Only my parents from San Francisco may blame that it was a bit cold for them, but it was the time for heaters to make them full use!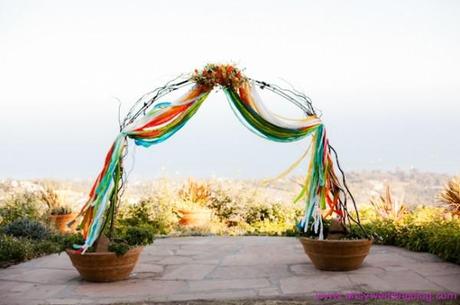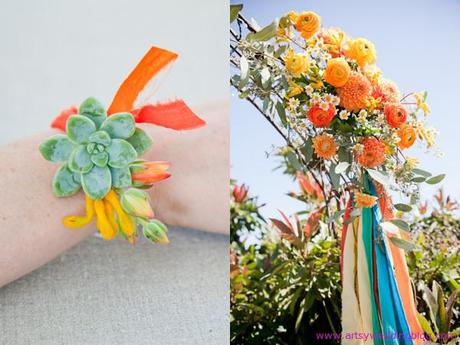 Both of John and I showed fetish for arts thus we determined in advance that we liked allotments of colors to express the vigor of our characteristics. It was significant to encompass allotments of minutia's and individual feels, the little things which make a marriage impressive. (There was no specific motif.) We chose shades of azure, yellow, green, red with gray and timber elements. Owing to our coordinators Nancy and Lily of Bash, thus we could take full use of color elements which may come back your lives, not make the wedding boring. This concept provided it some DIY feelings as well, but kept a dignified sophistication which we could not help with using allotments of colors.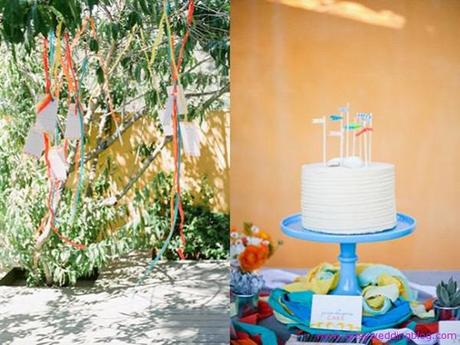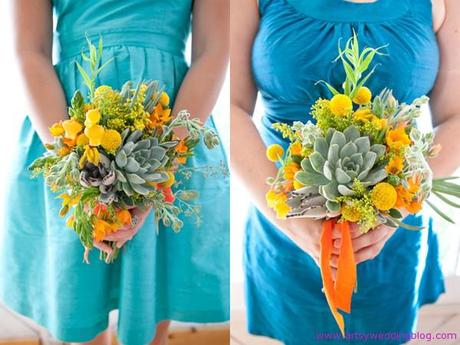 Another great concern was the dishes. When the stunning food was finished, we determined to charter Heirloom French. But all the present are still conversing about how perfect the dishes and the beverages were!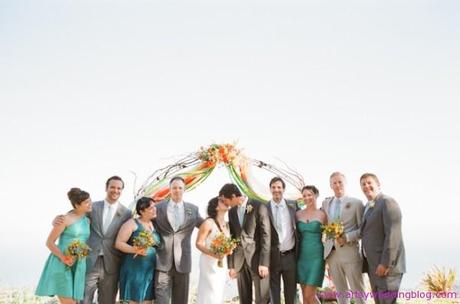 In our wedding, we offered a worship choir to have a show during the whole wedding ceremony. They are really the gifted band. John and I danced to a romantic song. Anyway, it was a memorable big day.