I like to think of Melbourne as a city of contrast; dichotomies exist throughout the streets as we move from one of end of a spectrum to the other in a flash, and then back again with the blink of an eye. I could describe the CBD in such a way; with its high fashion, immaculately manicured Collins St to its grungy, graffitied, dark and mysterious Hosier Lane. Or it's skyscraper metropol beside the beautiful expanse that is Flagstaff Gardens. Melbourne's food options are no exception to a steadfast rule. In one evening, I can eat food from Asia or America or Europe, in a restaurant that costs me from $5 to $105 for a dish anywhere from a rooftop to a basement. In one single evening, I was lucky enough to experience the luxury that is Melbourne's incredible contrasts in a way that 'Grazia' magazine could describe as 'from cheap to chic'.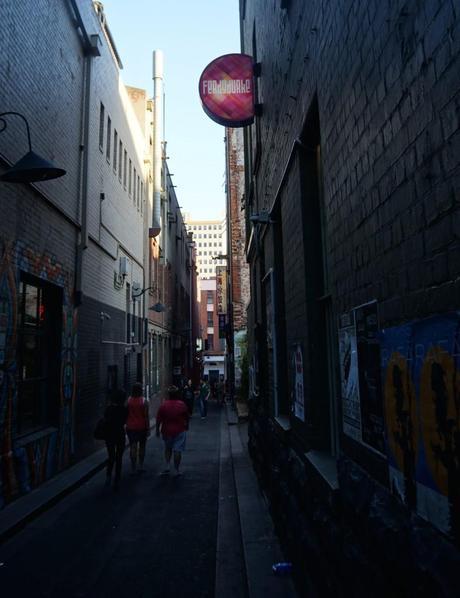 Ferdy Durke
http://www.ferdydurke.com.au/
Levels 1 & 2, 239 Lonsdale St Melbourne
9639 3750

As all the evenings do, we started cheap. Another great thing about this city is that price is not necessarily correlated with quality and the bar, Ferdy Durke, exemplified this. Student haven, the bar sits on Tattersalls Lane off Lonsdale St, up some dingy looking stairs and out onto a balcony with incredible city views. The walls are plastered with stickers and street art; large windows lighten the welcoming space.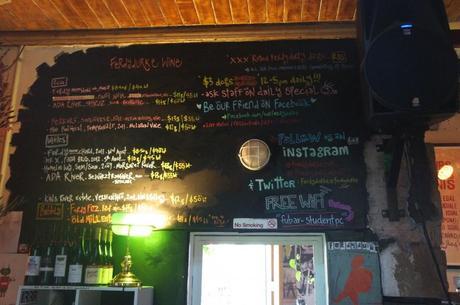 A drinks list displayed on a blackboard delightfully covers the important options and a few cocktails make their way onto the menu. What drew me, however, was their indulgence in one of the latest foodie trends: American-Style hot dogs.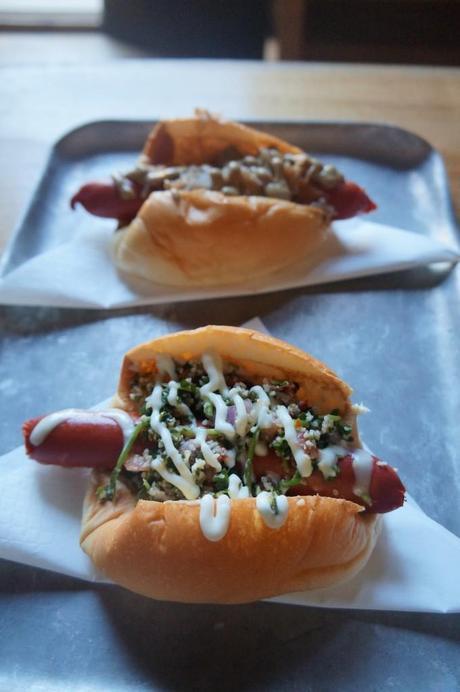 At $5 a pop (some even being $3) you can choose from a variety of toppings that suggest somewhere around the world. My hotdog, for example, was the special of the day and (aptly named the Aladdin) featured tabouli, hummus and a delicious tangy mayo. Favourites like sauerkraut or cider-braised onions are also available.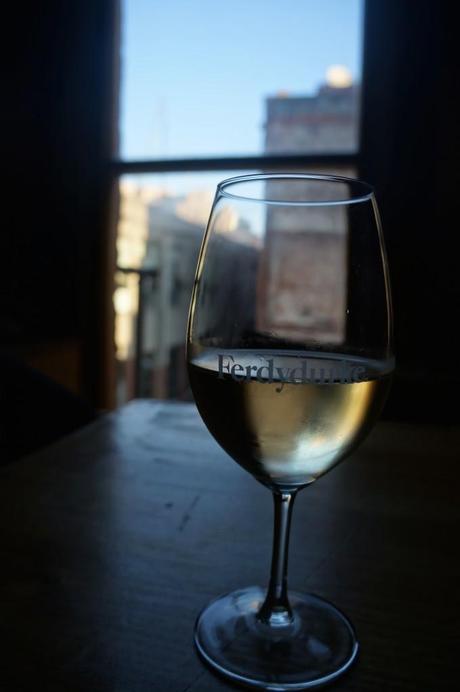 I love the effortless cool displayed by Ferdy Durke (like its neighbor and sibling, Section 8) and it's reasonable prices make it the perfect student hangout. However enough alcoholic beverages and some hot dogs is enough to render anyone hankering for the sweet stuff. Suddenly we were six blocks down the road and knocking on the door of Melbourne's first dessert bar.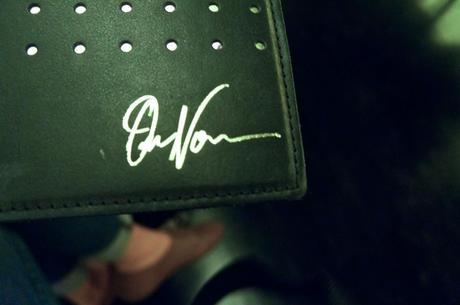 Om Nom
http://www.adelphi.com.au/
187 Flinders Lane Melbourne
8080 8888

Om Nom lives on Flinders Lane, on the ground floor of the iconic Adelphi hotel and above Teague Ezard's fine dining restaurant. In true Flinders Lane style, street food and relaxed dining are left far behind. The space is gorgeously decorated, even if the hotel lobby feel hasn't totally been masked, with licorice all sort stools and wrapped candy cushions.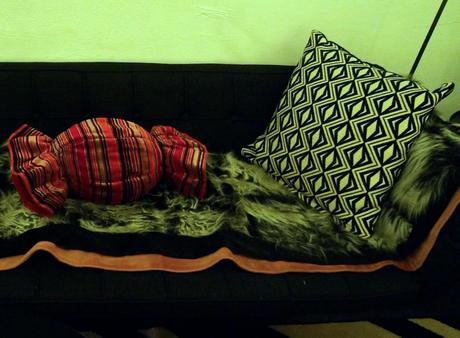 An impressive backlit bar makes a feature wall; because what is dessert without a celebratory champagne?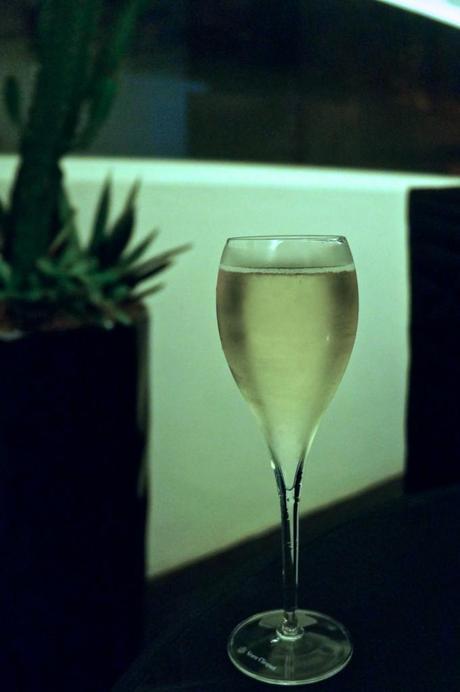 The menu has been reversed; the brief listing of savoury option occupies a tiny corner. Instead, it is the desserts that take over. Especially notable is the list of liquid desserts; decadent cocktails with names like lemon meringue pie (with limoncello and vanilla marscapone) or cookies and cream (with baileys, amaretto and some real cookies). The dishes don't come cheap (around $25 each) but you definitely can appreciate why as they are presented to the table.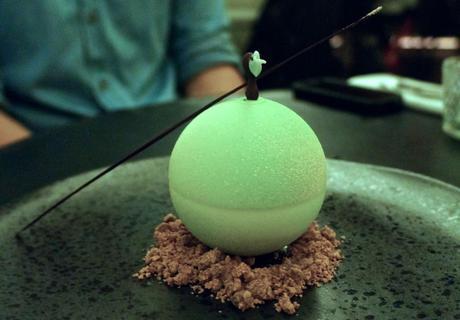 Dessert number 1: Apple Sphere. An apple and white chocolate shell perched on lemongrass infused crumbs. Crack open the perfectly tempered layer to reveal a round of fragrant yuzu cream, spattered with crispy apple pieces. The sweetness is offset by both the yuzu and lemongrass while the chocolate is a textural sensation.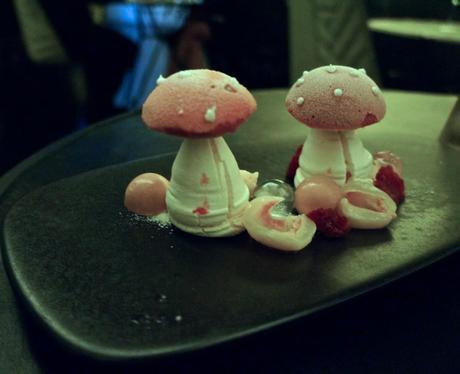 Dessert number 2: Raspberry Field. Could this little dessert be any more gorgeous? Frolic through a fairy playground as you encounter explosive rosewater bursts, fresh lychee and raspberry and white chocolate sand. Climb crunchy meringue stalks to a silky, tangy raspberry sorbet dotted with white chocolate. The presentation is stunning and while this dish, compared to the other, had less to contrast the overall sweetness, the flavor and texture were beautifully stimulating.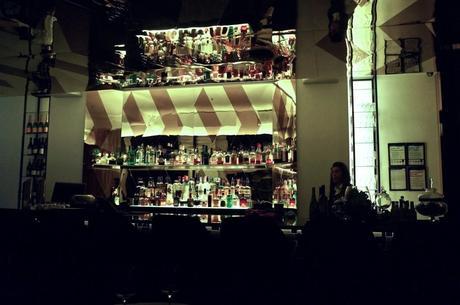 So there you have Melbourne's diversity in a single night. Relax, sit back with a beer and enjoy an affordable yet tasty hot dog, or dress yourself up and make dessert the main course. Both venues are a great addition to Melbourne's vibrant dining scene despite their incredible differences. Could I say it any more? I love this city.