Hello girls !!!! I am here with my February favorites today ! I used pretty much the same hair and skin care products this month....and there were some new fun discoveries as far as the food favorites are concerned..
so lets start with the favorites, shall we ?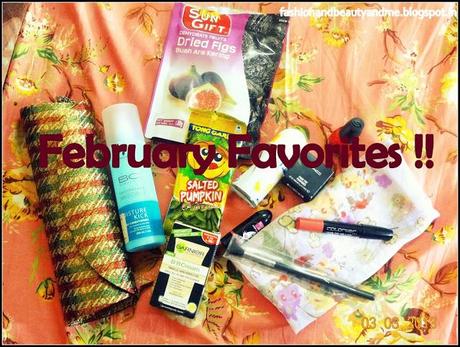 1. MAKEUP FAVORITES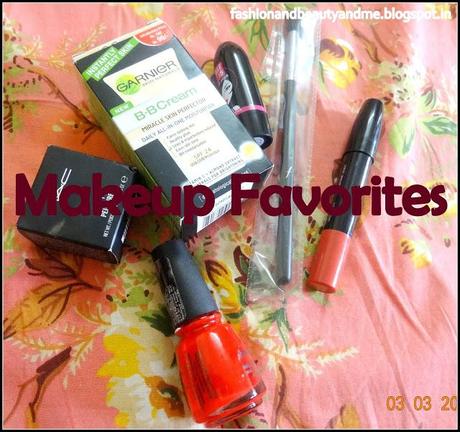 1.1) Garnier BB cream


It is  not a wonder product, and I would still say that I love my maybelline BB cream better, but this one is convenient to use and easy to blend out. It doesn't make much of a difference to your appearance but brightens up the face a little bit. I like using this when I am going out to run errands...or a trip to the nearby convenience store


1.2) Faces blending brush in no. 106


OMG, this brush is soo soft and it makes blending such an easy task. I love that it is slightly tapered which helps in keeping the eyeshadow within the boundaries...it does not shed and overall I am in love with this brush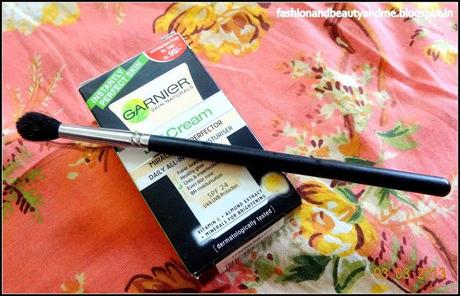 1.3) Elle 18 lipstick in "pinken"


this month was all about neutrals on the lips as the whether was drying and the scorching heat was killing me. I love this one because it is very moisturizing on the lips and the shade is very natural ..like you haven't put on anything on the lips but they still look pretty and bright


1.4) Colorbar take me as I am in :"flirtatious pink"


This one is my ultimate favorite because it gives a slight hint of pink without being dramatic, this can be worn with both neutral and smokey eyes, however, I feel that it is a little bit drying on the lips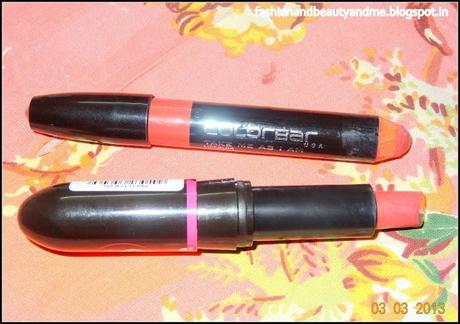 1.4) Mac paint pot in "indianwood"


this is such an amazing cream eyeshadow, you can use it as an overall lid color and as an inner corner highlight as well as a base for other eyeshadows...I love this because it gives a subtle definition without being dramatic and it looks absolutely fabulous when worn by itself also


1.5) China Glaze nail paint in "scarlet"


OMG, This is the best red nail polish I have ever had...you need to have this in your nail polish stash otherwise its incomplete , seriously...go buy it now...yes NOW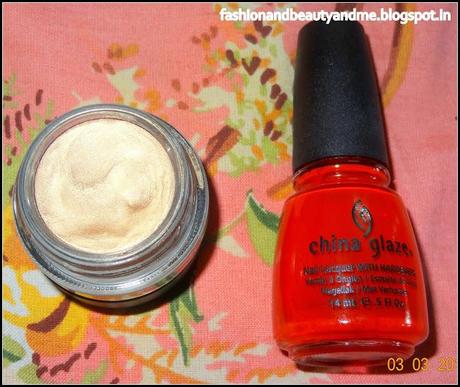 2. SKIN CARE FAVORITE




Nivea happy time roll on


as I told you, I did not change my skincare products this month, however, I did start using this roll on after my beautiful underarms one got over, its very refreshing, helps with sweating...and has a mild soothing smell
ps: I don't use deodorants as I am against the use of alcohol based 

deodorants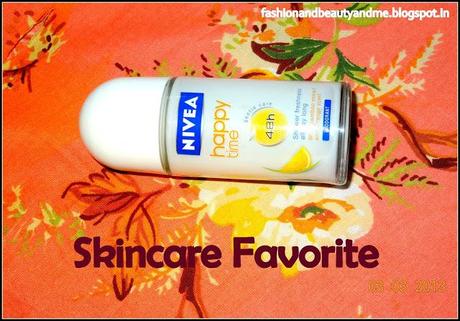 3. HAIR CARE FAVORITE




Schwarzkopf BC moisture kick leave in conditioner


I love this stuff, I use it after coming out of the shower on freshly washed hair, and it does a great job in making my hair soft and shiny...everybody needs to give it a try atleast once..I will be reviewing it soon as it is about to get over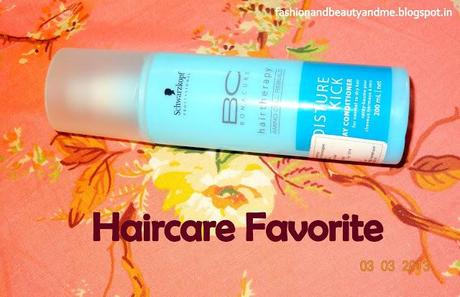 4. FOOD FAVORITES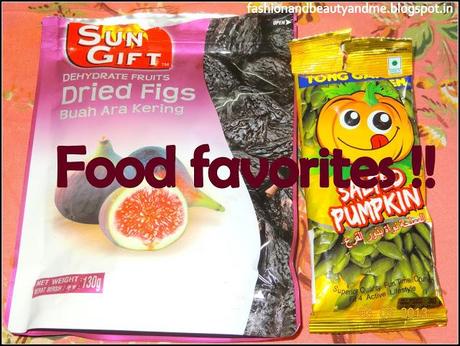 4.1) Tong Garden salted pumpkin crunchies


OMG, guys you need to try this, it tastes yummy..it is just dried and salted pumpkin seeds, it is great for health and whenever you feel like munching, you can munch on these healthy snacks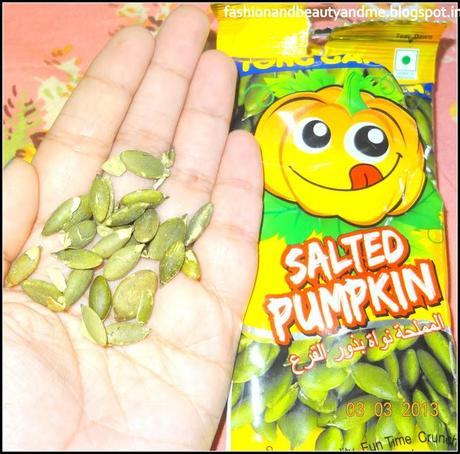 4.2) Sun Gift Dried Figs


These are fatless, do not contain any added sugar and a good source of dietary fiber...they are good for having when you feel like having something sweet but do not want to break your health bank for that..give it a go guys, it tastes delicious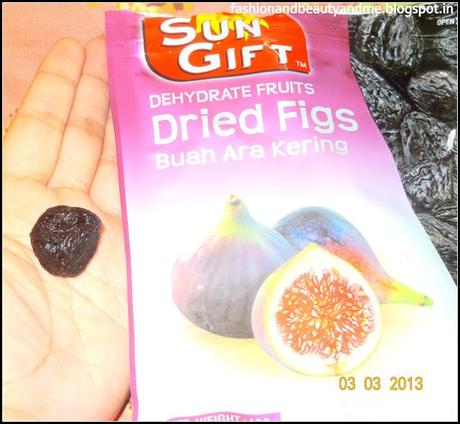 5. FASHION FAVORITES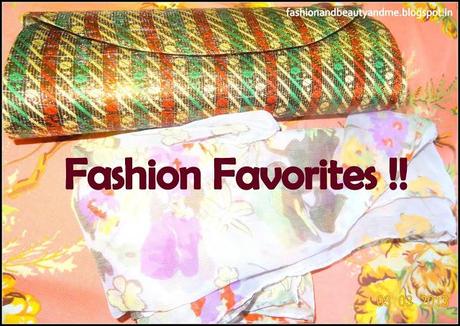 5.1). Clutch


This was a great thrift find from colaba causeway, it is compact yet carries all my things and suits all kinds of ethnic wear...I love this one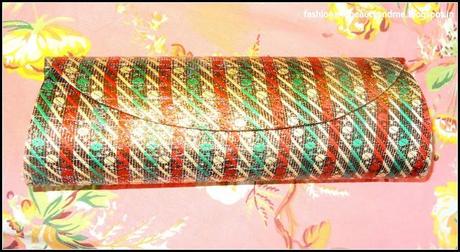 5.2) Floral scarf
This chiffon scarf, is great for spring and summer...I Throw it on and I am good to go, without any other accessories, it does not sweat me up in this mumbai heat and keeps things airy....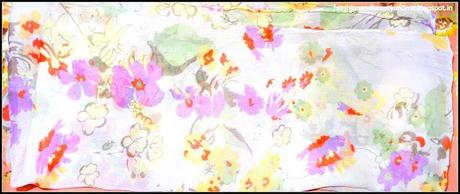 6. FAVORITE MUSIC


This is a very old song by Bryan Adams, but I keep singing it all the time. I love Bryan Adams, and I love his every song...but this song is awesomer than the other songs


"please forgive me"


That concludes my this month's favorites...hope you liked them..tell me in the comments below what you were loving in the month of February, coz I'd love to read that
till the next post
xoxo prayati