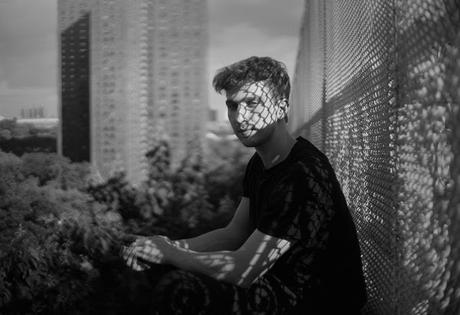 Photo Credit: Tonje Thilesen
Feature by Sarah Spohn
Contemporary electronic artist Two Feet is stepping into the forefront of the music world, with singles topping the charts. New York-based solo producer and composer Two Feet turned frustration into art, with his debut EP "First Steps," an independent release.
"I kind of just put it up because I was fed up with the other music I was making for other people" the artist says. "I was really not expecting anything to come from it. And to watch it just sort of blow up and see how people have responded to it has been incredible."
The artist combines a blues music background with modern electronic music, a slick R&B vibe, and even some jazz elements to his foggy feelin' sounds. The EP has seen millions of streams on Spotify, and has reached the top of the Hypemachine charts, as well as snuck into popular DJ sets.
Chances are, you're going to hear one of Two Feet's songs being spun by your local DJ, and when you do, we bet the provocative electronic beat will get your two feet movin' too. You can catch Two Feet on tour currently with JAIN from now until April 10.
Filed under: feature friday, Features Tagged: feature friday, first steps, jain, music creates us, tour, two feet