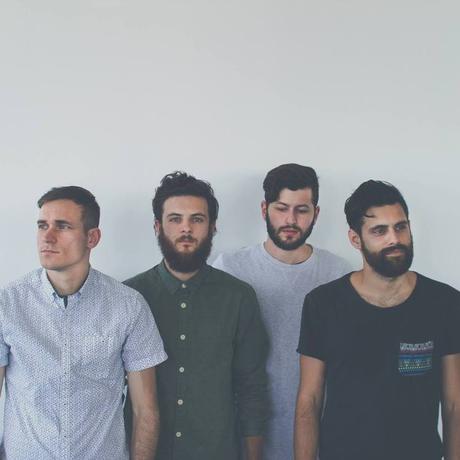 Feature by Sarah Spohn
The Lighthouse and the Whaler released their EP "Paths" on October 6. The EP has that classic buildup – with the opening track "Light Waves" a little reminiscent of U2, clocking in at nearly four-and-a-half-minutes.  
The last time we heard from these Cleveland, Ohio rockers was their 2015 album "Mont Royal." The record received shout-outs from Rolling Stone, Paste Magazine and was on NPR's list of 100 bands to watch at SXSW. Their tunes have popped up in popular television shows including "Gossip Girl" and "CSI: NY."
The group's newest EP, "Paths" is all about struggles, family, spirituality, one's place in the bigger picture of the world, and looking at different directions and outcomes. Previous releases had a folksier sound, but this time the band sounds more streamlined and succinct, with influences of Band of Horses and The National woven throughout.
The title-track is reminiscent of Aussie indie rockers Atlas Genius, with guitar-heavy intro, and higher pitched airy vocals.
"Ascending" continues to build up the album, rightly so, with a name like that. "Made of Water" is perhaps the most danceable track on the EP with its repetitive singalong chorus, poppy synth beat the track's clapping drum beat.
"Paths" is a very cohesive album, with each track lending itself nicely to the next. Many bands release EPs that try too hard to show each and every far-stretching sound a group can create, and the finished product seems far too jumbled. This one is not like the others, but rather one of those records you could sit down, and let the vinyl play – and listen to the story. Even if that wasn't the initial intention, kudos to these Ohio lads for releasing an EP that doesn't seem like someone hit the shuffle button one too many times.
Lead singer-songwriter Michael LoPresti spoke about the band's intention behind the record. "I hope the songs we've made help people in whatever place in life they find themselves in, like I said before art is, in my estimation, about understanding and maybe together we can find what we need," he said.
Lighthouse and the Whaler's newest EP "Paths" is a guiding light, examining the many different paths one can take to get to shore. Some might tell you to take the road less traveled, and if that means steering towards indie pop rocker pathfinders The Lighthouse and the Whaler, then yes – we agree. Happy trails are ahead. Sometimes life's sea is bumpy waters, but if you've got "Paths," onboard, it's a little easier to keep your head above the water.
The band is also heading out on a supporting tour, with stops in Nashville, North Carolina, DC, NY, Illinois, Pennsylvania, Massachusetts, Ontario and more in October and November.
Filed under: feature friday Tagged: ep review, feature friday, paths ep, the lighthouse and the whaler