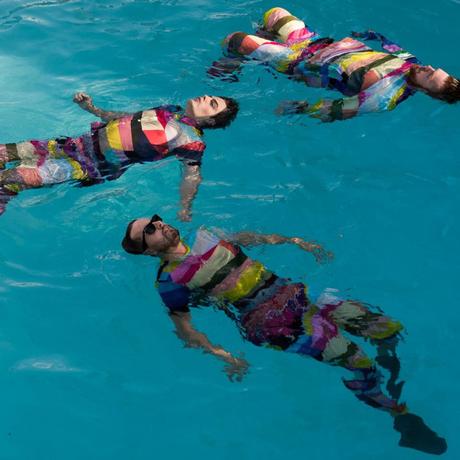 Feature by Ellie Garno
This week we feature the Utah-based, indie pop band Spirit City and the release of their new single, "Do What You Want," which comes in preparation for their upcoming EP, We're All Insane.  The band consists of brothers Austin and Nate Young on synth and guitar/vocals, respectively, and their brother from another mother Cori Place on bass.  Spirit City was formed in Provo, where Imagine Dragons and Neon Trees got their start.  Besides staking their claim in the thriving local music scene, the has also played to sold-out crowds at Velour Live Music Gallery and opened for the 90s sweethearts Third Eye Blind at Sundance Film Festival.
Mastered and mixed by Nate Young with the help of producer Stuart Maxfield, We're All Insane explores concepts such as unrequited love, irrationality in current politics, and breaking away from societal pressures; "Do What You Want" is about being simply *~over it~* (i.e. lyrics like "We can wait forever/But I feel like we already have").  It begins with just a few synth-y drums and keys.  But by the time the chorus hits, it's a full on dancehall.  The straight indie rock vocals sound a lot like Gotye, however, Spirit City is highly recommended for fans of Phoenix, The 1975, and Two Door Cinema Club.
Filed under: feature friday, Features Tagged: do what you want, feature friday, spirit city, we're all insane ep