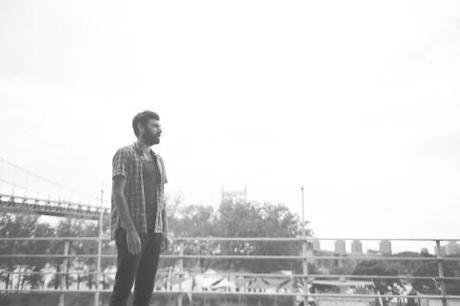 Feature by Bailey Garno
If you're looking for something sunny to keep you warm this winter, you should be listening to Side Saddle's full LP, The Astorian, a 10-track collection of songs that will make you feel good. The band hails from New York and also just released a new music video for their single "Halcyon." It's a simple video, available to watch on YouTube, that might just feature exactly what the guys are doing now—or at least in the warmer months: having fun together, making music and a simple living.
Side Saddle originally began as Ian McGuinness' solo folk project in the spring of 2013. Working alongside producer/engineer TJ Dumser, McGuinness released The Postcard. Since then, the duo has brought in more friends to work on the full-length album, and today Side Saddle is a six-piece band playing a bit of folk, pop, and rock. Instrumentally, they remind me of Mumford & Sons; vocally, it's a bit like Brett Dennen. Ultimately, you have a happy and talented jamboree that is Side Saddle.
Venues around the Big Apple have welcomed the group, including Brooklyn Bowl, The Knitting Factory, and Pianos. You can listen to the album yourself on SoundCloud, or download the melodic tracks off of iTunes today.
Filed under: Feature Friday, Features Tagged: artist feature, halcyon, new york city, side saddle, the astorian