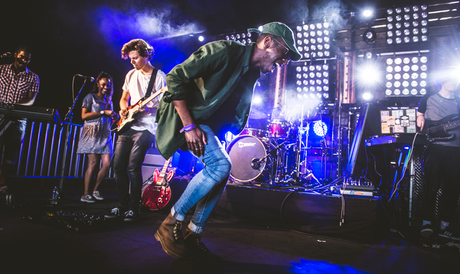 Making a splash across the pond, and sure to follow in Ed Sheeran's and James Bay's footsteps, is singer-songwriter Samm Henshaw. From South London comes this new talent, with sounds the likes of Frank Ocean, Stevie Wonder, and even the more old school rock vibes of the '80s.  Henshaw already has an EP and had an opener spot on tour with James Bay, which offer plenty of proof why he has been praised by BBC Radio, Spotify, and even Vogue.
With the help and influence of Columbia Records, Samm Henshaw is excited and ready to put out his second EP, The Sound Experiment 2, due out July 15. To prepare for the release, Henshaw has released the single "Our Love," inspired by the love of Henshaw's own parents. It is a track worth listening to, again and again, and definitely builds to the anticipation of the EP's release.
In the meantime, keep up with Samm Henshaw as he embarks on tour in the UK throughout May, followed by some festival runs across Europe.
Filed under: feature friday, Features Tagged: feature, feature friday, our love, Samm Henshaw, the sound experiment 2