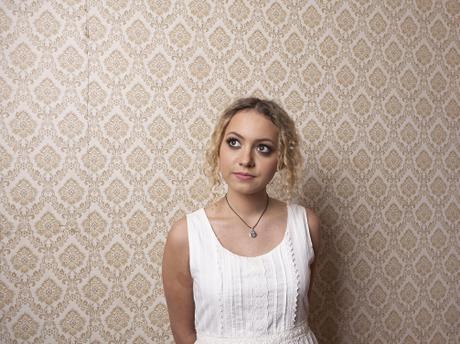 Feature by Bailey Garno
I find myself gushing over every new Feature Friday artist we have here at Music Creates Us, and there's certainly no doubt that we have been lucky to cover some fantastic rising stars.  This next featured artist is no exception to the trend.  For your listening pleasure, enjoy the romantic and sweet sound of Sahara Beck, the 17-year old Queensland native that is going to shake you to the core with her indelible lyrics and crooning vocals.
At just 15-years old, Beck released her first full-length album titled Volume One.  The album was released in October 2011 and featured 9 tracks that garnered the attention of many listeners and critics.  Following this release, Beck moved to Brisbane in 2012 to attend the Music Industry College.  There she won many awards for her exemplary songwriting skills and sensational sound.  If you need a point of reference, consider mixing the prowess of Hayley Williams and the range of Regina Spektor.  It's truly incredible to hear such a matured voice coming from someone so little!
The music video for "Pretender," Beck's second single released in anticipation of her new EP BLOOM, is fun and quirky.  Beck shows confidence and attitude, singing with an honesty that lacks any naivety typically common among girls as young as she.  We should expect impressive lyrical work with her next installation, which will be released on October 6th through SUGARRUSH MUSIC and MGM.
Beck was nominated for numerous awards in the folk singer/songwriter category at the Queensland Music Awards.  She has also landed gigs at the Falls and Woodword Folk festivals, in addition to performing live around Australia.  Head over to Beck's official site, saharabeck.com, for information on her upcoming gigs (unfortunately contained to Australia for now) and bits of the music she's released.
Filed under: Music News