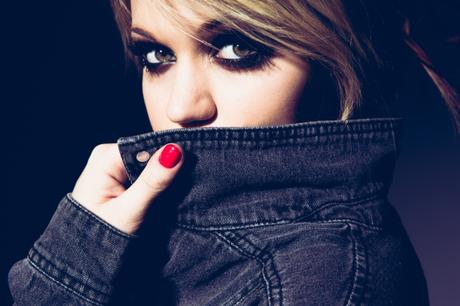 Up this week: the young and talented Riley Biederer! Just off an impressive run on TV's top rated The Voice, Biederer is not only ready with new, original music, she is also set to hit the road with Nick Carter (yes, the Nick Carter). The nineteen year old hails from Atlanta, and was propelled into the spotlight with The Voice, gaining incredible support from such influential artists Pharrell Williams and Gwen Stefani.
Biederer stole hearts with her breathy voice, and is without a doubt ready to step in with the Selena Gomez, Taylor Swift squad of pop radio. Her debut EP To Me and You features six tracks full of love and loss, showing Biederer isn't afraid to put herself out there. Her first single is called "Game Over," but is just proof that the singer's career is far from over.
Check out Riley Biederer's new music on Soundcloud now, and get excited to see her with everyone's favorite Backstreet Boy!
Filed under: feature friday Tagged: feature friday, game over, nick carter, riley biederer, the voice, To Me and You