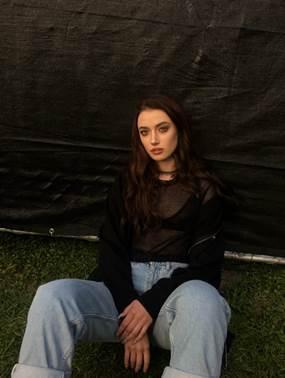 Another strong female presence is headed your way with the fiery young singer Olivia O'Brien.  The sixteen-year-old (yes, you read that right) comes from California's own Napa Valley, and is already looking to inspire girls with her hits "i hate u, i love u," and the latest, "Trust Issues."
O'Brien has been writing and creating music since she was seven, and her career took off from a few uploads on SoundCloud.  O'Brien says she wasn't expecting anything from her songs, but she soon caught the eye of fellow artist gnash ("rumours," "U Only Call Me When It's Raining Out"), who invited her out to record.  The result was "i hate u, i love u," nearly half a million in sales, and a stint on the Late Night with Seth Meyers show.
The single's success also launched O'Brien's career, allowing her to make even more music she is truly passionate about.  Her most recent release is "Trust Issues," which O'Brien says is about promoting self-worth and empowering girls to be who they really feel they are.  Both tracks are now available on all music platforms, so go check them out!
Filed under: feature friday Tagged: feature friday, gnash, i hate u i love u, music creates us, new music, olivia o'brien, soundcloud, trust issues