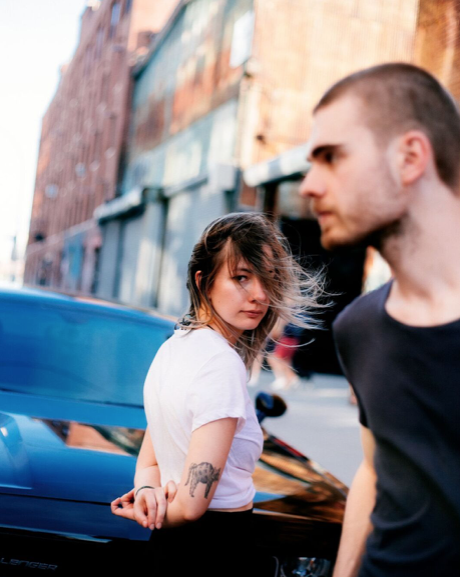 Feature by Melissa Edelblum
Austrian pop duo, LEYYA, recently released their new track, "Drumsolo" which will be featured on their upcoming album Sauna, debuting on January 26, 2018.
The Spanish Disco duo, comprised of Sophie Lindinger and Marco Kleebauer are constantly exploring new musical stylings. It's clear that they aren't confined to one specific genre, which becomes apparent with their latest, "Drumsolo". The track is complex, to say the least. It's consistently upbeat and meshes elements of various genres including jazz, indie rock, and (most overwhelmingly) European electronic pop.
It has a catchy and contemporary melody that heavily utilizes repetition, but also ventures into interesting and unchartered instrumental beats. The use of multiple (and somewhat unusual) instruments, including an awesome drum solo (per the title), makes for a layered track that you just naturally find yourself able to "groove" to just because you appreciate its individuality.
We look forward to hearing more from their upcoming album in January.
LEYYA was the 2017 recipient of the FM4 Award from Austria's most esteemed music prizes, the Amadeus Music Awards.
Check out "Drumsolo" on LEYYA's Soundcloud and catch them at SXSW 2018 or on their European tour in 2018. To learn more about LEYYA or see tour dates, visit http://www.leyya-music.com/
Filed under: feature friday Tagged: drumsolo, feature friday, leyya, sauna