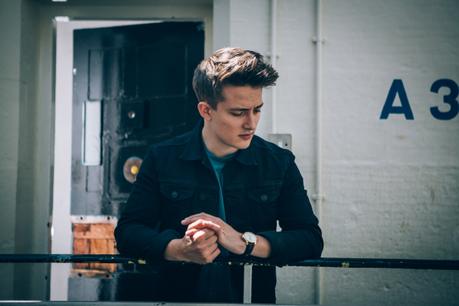 Feature by Ellie Garno
Sometimes, things happen in moments.  This is the message to take from "Moments," by Leo Stannard, and it is a positive one.  The song is the work of a special acoustic session at Red Bull studios with a live cellist and the producer Kidnap Kid on the piano, as well as the 20-year-old singer-songwriter.  Stannard releases "Moments" moments after finishing touring for his sophomore EP, Free Rein, which included shows in Germany, the Netherlands, and the U.K.
"Moments" starts off with a subdued dancehall vibe, held down by the steady beat of a bass drum.  It is electronic, and there is a lot going on (i.e. EDM + the cello), but it sounds effortless, even beautiful.  In part, this is because of the knowing and moving vocal of Stannard; he sings, he scores.  With its lyrics "I feel as though I'm moving this time/So don't try to stop me now," the chorus feels like that of a folk song.  No one is stopping you, Leo.
Filed under: feature friday Tagged: feature, feature friday, leo stannard, moments