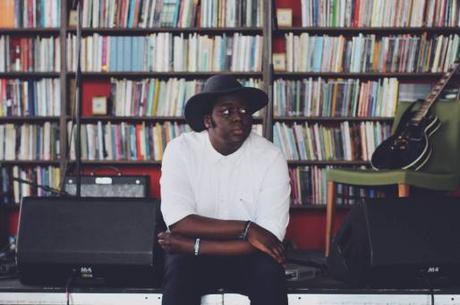 Jordan Mackampa is one soulful guy.  From his sweet sounds to the way he loves his guitar (newly dubbed Frankie), Mackampa will give you something to feel too.
Drawing influence from the many places he's lived (Kinshasa to London to Coventry), the singer/songwriter has plenty to pull from. And it's more than the familiar folk sound that Mackampa brings to the table.  He's got a unique outlook on life that comes through in his songs, and a fun-filled spirit that fills the rest of his persona.  Seeing into both aspects of musician and person can be incredibly special.  Mackampa keeps things light and open, making it easy to fall in sync with his music.
His latest project is a cover of Lou Reed's "Walk on the Wild Side," which you can check out here: 
.  But be sure to follow up with Jordan Mackampa on Spotify, where all his tracks can be found.