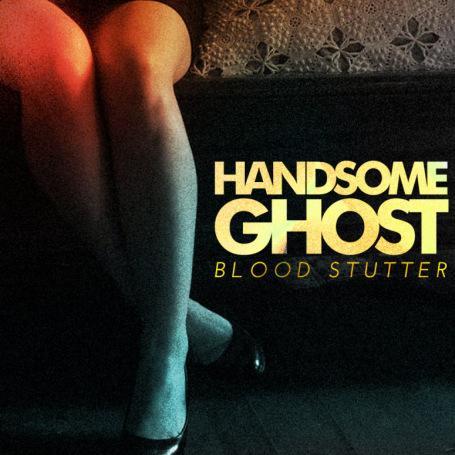 Feature by Bailey Garno
This next Feature Friday artist has already joined the stage with the likes of a couple of our most decorated past features, including MisterWives and BØRNS. In similar electro-pop vein, Handsome Ghost is up on the blog as the next music act to look out for.
Handsome Ghost, led by Massachusetts native Tim Noyes, has entered the music industry not so subtly. The indie/alt group premiered on Spotify first in May, collecting thousands and thousands of listeners through the streaming service and breaking through the "Viral Top 50" list. In addition to receiving nods from USA Weekly, Handsome Ghost has caught the attention of those at Republic Records and Photo Finish. They announced the news of their signing on their official site earlier this week and also spilled about their tour with MisterWives and BØRNS. The tour will run through the early part of April. Tickets have sold out at nearly every venue including the Bowery Ballroom in New York and Newport Music Hall in Columbus Ohio.
Mixing electronic beats and synth sounds, Handsome Ghost will be releasing a new version of their EP on March 10th. The EP, titled Steps, will feature six songs and will be available on all digital retailers. The tracklist includes "Blood Stutter" and five other new tracks that will be sure to feature Noyes' falsetto tricked out and mixed through distortion effects. Fun fact: the name actually came from one of Noyes's friends who heard the auto-tuned vocals and described the sound as that of a handsome ghost's. And so…the name took form.
Have a listen to the unbelievably cool sound by Handsome Ghost on Spotify now! The initial release of Blood Stutter from back in 2014 is available for easy listening. You can also follow their nationwide tour on Facebook. Enjoy fellow music lovers!
Filed under: Feature Friday Tagged: blood stutter, borns, feature friday, handsome ghost, misterwives, photo finish records, republic records, steps