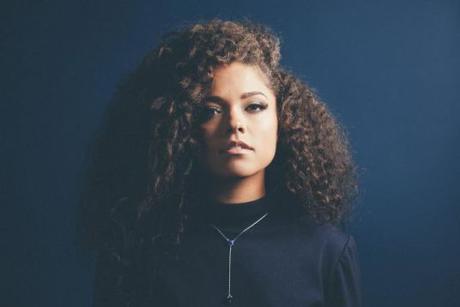 This week's Feature Friday brings us to the Midwest, with Chicago-based, Detroit-born singer/actress Eryn Allen Kane. Since April of last year, Kane has been growing in the industry, expanding on both a musical and Hollywood repertoire. She was introduced with her single "Have Mercy," and quickly caught the eye of the late legend, Prince. Kane even had what I'm sure she'd consider an honor to record vocals on Prince's song, "Baltimore."  She was also involved with a recent Spike Lee project, lending both her acting and vocal talents. 
Kane has continued her momentum, releasing a follow-up album, Aviary: Act II, to her debut (Aviary: Act I). Songs like "Piano Song" and "How Many Times" have quickly garnered fans, and Kane is eager for more live performances to carry her own hype. Her voice is refreshing, with a crisp, jazzy vibe paired expertly with more than just robotic, synth sounds. There's no doubt her talent wouldn't hold up on stage. 
Eryn Allen Kane will be appearing at Baby's All Right in Brooklyn at the end of August; tickets are on sale now. 
Filed under: feature friday Tagged: aviary act II, eryn allen kane, music creates us, new music, prince