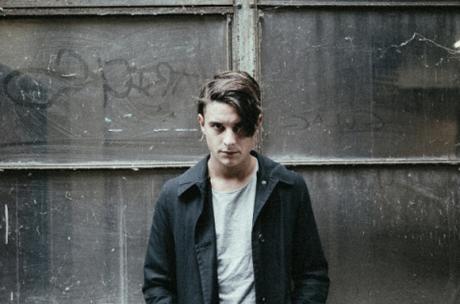 Feature by Bailey Garno
Formerly, Montreal native Elliot Maginot had been rocking out in a garage with some punk-rock musician friends. Since then, Maginot has swapped the loud, hard sound for something softer and more acoustic. His debut LP, titled Young/Old/Everything.in.Between, was released this past February 10th and is on the whole very cathartic.
Before he could get into the alternative-folk genre that he has now demonstrated to possess an ear for, Maginot had to go through a self-described "hermit period." He would pick up the guitar and do some thoughtful plucking, and in doing so was induced into self-reflection. It may have been during that period that Maginot generated those thoughts and developed that voice which we can hear on his twelve-track compilation. Guided by producer Jace Lasek, Maginot offers a satisfying set that is often dream-like and melodic. Filled with soft acoustic plucking and layered vocals in a beautiful tenor, Young/Old/Everything.in.Between is an excellent first release.
For Maginot, most of 2014 consisted of roving through Quebec and performing as an opening act to the likes of The Franklin Electric and Ian Kelly. Now, with a full LP under his belt, Maginot will be headlining his own shows and making stops around the Quebec area. He is supported by Mathieu LeGuerrier on drums, Jesse McCormack on keyboard, and Jean-Philippe Hébert on guitars.
Maginot, alongside Indica Records, has made available two music videos for two of his tracks; "Young/Old" and "Monsters at War." I especially enjoyed the last video, which is so soft and visually beautiful. You can find both videos on YouTube now.
Follow Maginot and his future tour dates by heading to his official site, self-titled as elliotmaginot.com. The LP is also available for download via iTunes—let us know what you think!
Filed under: Music News Tagged: elliot maginot, feature friday, indica records, monsters at war, Young/Old/Everything.in.Between