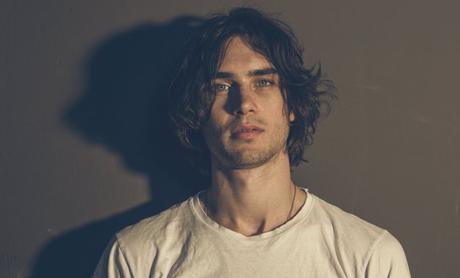 Feature by Ellie Garno
We've heard Hozier, George Ezra, and so now, here comes Cobi.  Having said goodbye to being the frontman of the Boston-based band Gentlemen Hall in 2014, the singer-songwriter then released two singles as a solo artist ("Walking Through Fire" and "First Snow"); Interview Magazine recently premiered his third, "Darker Than Dawn," and we're telling you again, listen to it.
The song was written from "that feeling of falling to my knees and crying with regret of the mistakes made in the past, and the redemption that comes from grieving all that's been lost."  "Darker Than Dawn" opens like gospel, with some "oohs" and the keys.  Next, synths?  Yes!  Genre fluidity is a thing of the present, and, based on his range on "Darker Than Dawn," Cobi knows it.  The lyrics are also beautiful and powerful.  At the chorus, he sings "Please help me chop this tree down," and with such yearning.  But despite it all, the ending ("Oh don't you cry for me") is hopeful.
Cobi plays tomorrow in Toronto with progressive trance group Above&Beyond (which should be v interesting)!  Keep your ears out and open.
Filed under: feature friday, Features Tagged: cobi, darker than dawn, feature, feature friday