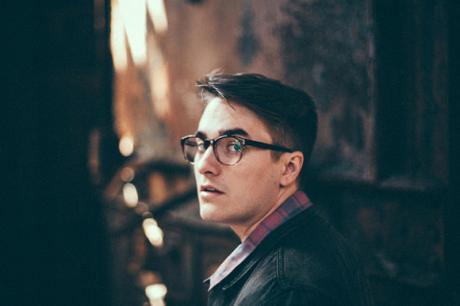 Feature by Bailey Garno
In the wake of the release of his second single, Chase Coy, hailing from Nashville, Tennessee, is our next featured artist here at MCU.  Coy has made his way around the music industry, independently and signed, and has been involved in many different music projects.  For as young as he is, Coy is a seasoned vet, having released his first album at the age of 16.  "Like Sin"—his second single released in anticipation of his upcoming album, Youth—is a fun combination of string and sonic, presenting Coy as a dynamic musician with a voice to be heard.
In the first line of "Like Sin", Coy sings, "When you cry like that it's not attractive."  It's funny and brutally blunt and especially ironic in Coy's sweet voice.  He sounds a bit like Colin Meloy from The Decemberists, but less matured.  I'm also reminded a bit of Owl City, not just with the vocals but instrumentally, mixing authentic instrumentals with synth beats.  In this single, for example, it sounds like Coy is working with a ukulele.  In "Youth," the first single off the forthcoming album, Coy layers strings (perhaps a banjo?) with electronics as well.  It makes for an eccentric mix of indie americana/pop.
Coy's professional music career began when he was 16, when he was producing and releasing music on his own.  In 2009, he signed a publishing deal with Sony/ATV and produced his first full-length album, Picturesque, released through Universal Republic Records.  The album was mixed by Michael Brauer and featured a duet with the Grammy Award-winning singer, Colbie Caillat.  It was at this point that Coy decided to slide over to Nashville, where he again picked up independent writing and production, and in the process redefined himself…twice.  The first project is logged under Third and Union, the second under Sun Culture.  Through both projects, Coy released two EPs and was honored by iTunes as one of their "Best New Folk Artists."
Youth is slated for June 23rd, but until then, we recommend you check out Coy on his official site and listen to his past music on SoundCloud.
Filed under: Feature Friday Tagged: chase coy, feature friday, like sin, Nashville, YØUTH