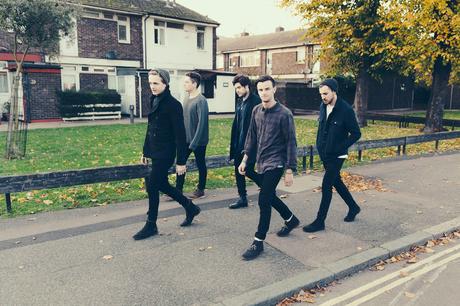 Feature by Bailey Garno

Fresh off of campus, Amber Run is the next Feature Friday from Music Creates Us. For a couple college boys, this group rocks like they've been around the block. Joined by Joe Keogh (vocals), Will Jones (guitar), Tomas Sperring (bass), Felix Archer (drums), and Henry Wyeth (keyboard), the Nottingham natives are next on our list of fabulous bands from abroad.
The group is young—both in age and in it's formation. Their debut EP, Noah, was only released last year. The music video tells a story of exploration and travel, and is currently one of the few videso the band has up. We should certainly hope for more—Amber Run is a good looking crew!
Also highly recommend checking out the band's chilling cover of Imogen Heap's "Hide and Seek," which can be heard on Spotify. Keogh has a boyish charm to his singing, with impressive range. The instrumentals of the group lend to an atmospheric element to the rock genre they have going, and in an interview with The Great Escape, Keogh expressed the band's collective hope to make music that will be timeless, rather than something that might just be a bang 2014.
With the Reading festival already under their belt, Amber Run is set to tour this upcoming month through England with stops in London, Oxford, Manchester, and their very own home town. Listen to Amber Run on Spotify now, or you can download their past 3 EP's on iTunes.
Filed under: Feature Friday Tagged: amber run, feature friday, music, music creates us