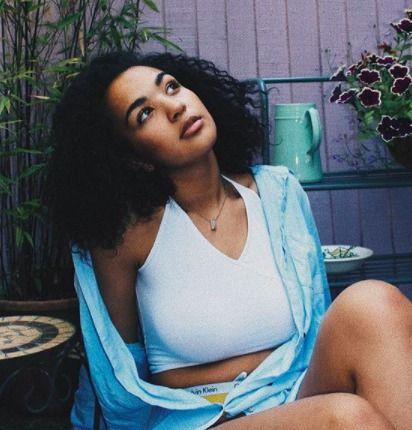 Photo Credit: Andreia Da Silva
Feature by Melissa Edelblum
We've got a new up-and-comer on our hands! Alicia Grace, a 19 year old singer-songwriter from the U.K. meshes several genres including Alternative, R&B, Soul, and even a hint of electric to create her own unique sound.
The London based singer recently released her newest single, "Rain" and we are loving it! Her sound is smooth and soulful, while also raw and grounded at the same time. The melody is easy-going with an captivating rhythm that draws you into her honest and relatable lyrics. She clearly writes from a very personal and poetic place, similar to artists such as Mary J. Blige (who she credits as being a huge musical influence on her.)
Alicia met her producer and keys player, Stevey Reid, while studying at BIMM London, where the two connected and discovered their awesome musical chemistry. Alicia spent a lot of time discovering the London music scene, which is where her experimental sound comes from.
You can check out Alicia's single, "Rain" on Spotify or by visiting her SoundCloud. We can't wait to hear more from her!
Advertisements
&b; &b;