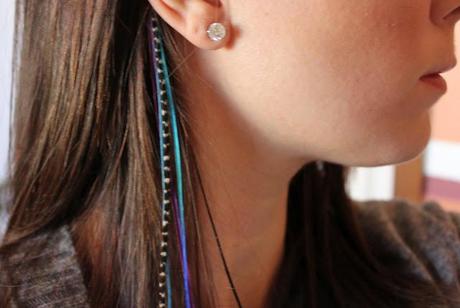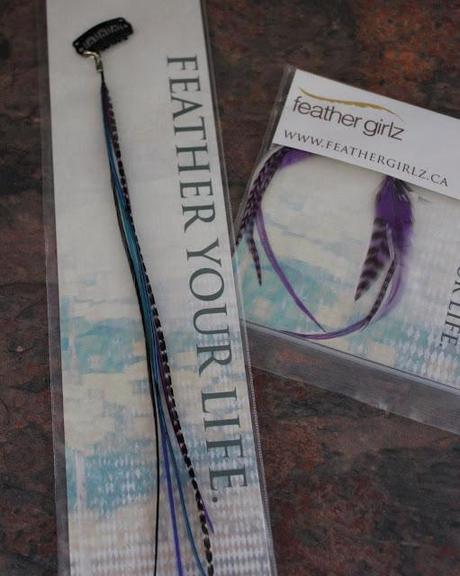 Feather Girlz Extensions*
I've seen feather hair extensions pop up on a few blogs recently. Not a trend I ever thought I'd try but how cute are these? I was very kindly sent these for review by Feather Girlz. I love how the bright blue it stands out against my dark hair.
The feathers are attached via a single micro clip that slides into the hair then snaps shut. Easy as that! The feathers can be straightened or curled however you would normally style your hair.
I can't wait to wear these on a night out soon.