It's Father's Day this weekend and if you are like me that leaves everything to the last minute, you still haven't sorted the gifts out. The other issue being, it's often hard to know what to get Dad!
You want to take this day as an opportunity to say 'thank you' for everything. So I have had a look over at the Qwerkity website who are great for unusual gifts for father's day'. 
They offer a huge range of unusual gifts, with some great ideas for father's day. Thus, below is my wish list for which I think are great gift ideas for my Dad, and my husband for Father's Day.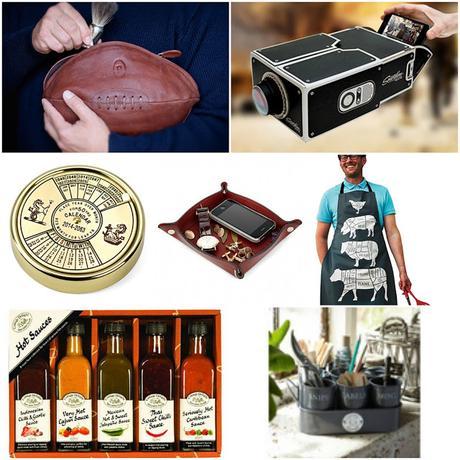 Leather Rugby Wash Bag - Perfect for any rugby loving fans like my hubby and my dad. £29.99
Smartphone Projector - A fun way to watch videos, films or YouTube on a tiny phone screen projected on a wall. £15.99
50 Year Calendar - A unique nautically inspired calendar. It tells you the day for every date in the next 50 years. £7.99
Leather Clutter Trays - 

Keep your keys, loose change and other clutter tidy in one place (hubby is always loosing his keys).  It folds flat, making it ideal for traveling too. 

£19.99
Meat Cuts Apron - A fun and practical present for any meat loving cooks (My dad loves cooking). £17.99
Hot Sauces Gift Set - Hubby loves his hot sauce, and with this discovery kit he can try some new hot sauces. £12.99
Gardener's Gubbins Pots - A 

useful presents any keen gardener like my dad and his greenhouse. It includes, 9 individual metal pots, marked: Labels, Twine, Wire, Vine Eyes, Snips, Pea Rings, Pens & Pencils and Misc in a metal tray.. 

£19.99
Some great ideas there...  I need to get myself sorted now.
If you would like to try and win this Meat Cuts Apron from Qwerkity in celebration of Father's Day, they are giving one of my lucky readers the chance to win one and if you would like to be in with a chance to win one, please follow the instructions via the Rafflecopter below. Good luck.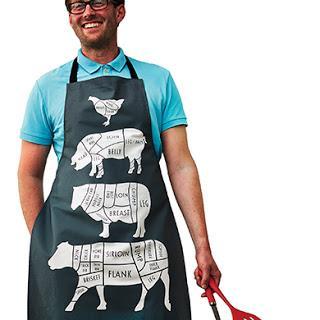 a Rafflecopter giveaway