hi everyone,
so, probably about 3 weeks- a month ago now i got this eye brow palette by FashionistA, now i love their custom design palettes, so when i saw it was on offer i had to go grab it.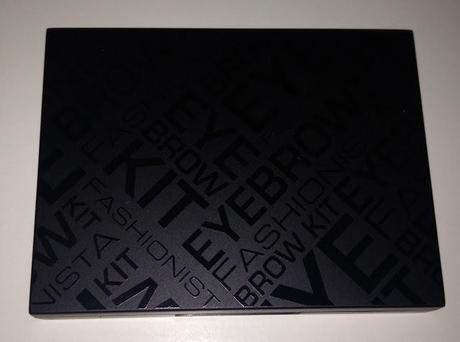 I love doing my eyebrows, i never saw the point of it last year, but probably about 6 months ago now i got the bug, and i cant stop buying eyebrow products.
I heard alot of good things about this product and eyebrow palettes in generally so i knew i needed to invest in one.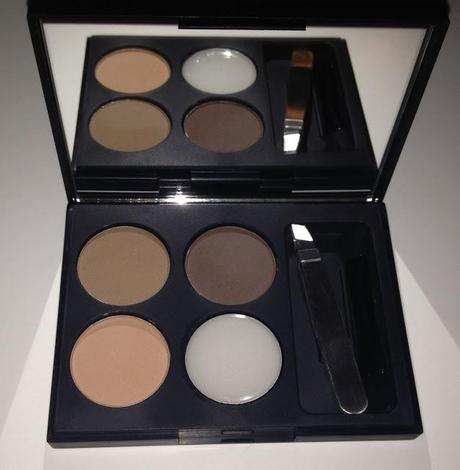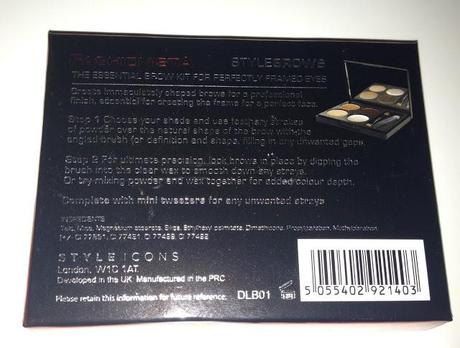 this little palette comes with 3 eyebrow powders, a eyebrow wax, some tweezers and a double ended brush. I love the design of the palette and it is such a good quality packaging, and small enough to travel around with you.
Now the tweezers aren't that good im afraid, they are handy when you out and about, but i dont find that they actually grab any hairs, so i use my better tweezers, but the double ended brush is awesome.
I choose the middle color to do my brows, it is the perfect colour, because i hate my eyebrows being to dark, because then all i think people can see is "brows" so what i do is use the middle brown and then with the wax it helps to keep them in place but also darkens the color alittle bit, so they are the right shade.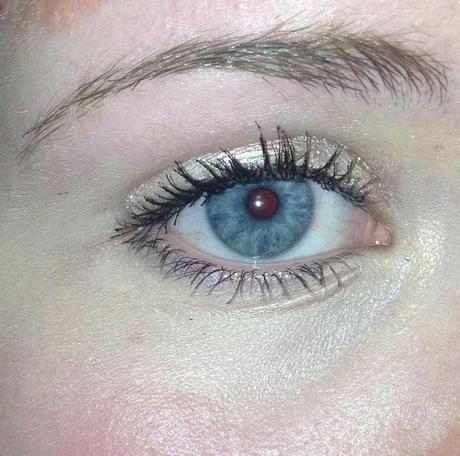 these are my eyebrows without any product on them, i dont like taking photos of my brows, because it always looks like i need to re-do them but i literally just finished plucking them. =[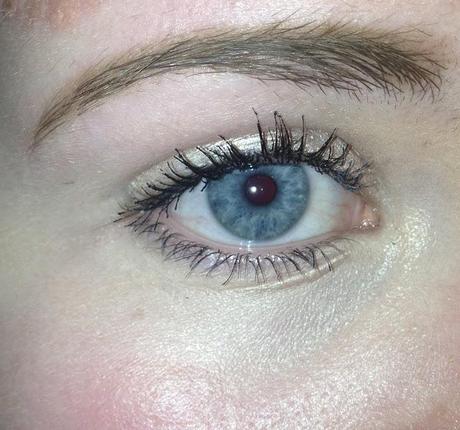 so this is the middle color on my brows, i use one side for the powder and then the other for the wax because i dont want both the products together. I go alittle bit higher then my natural line just because i find it lifts my eye abit more.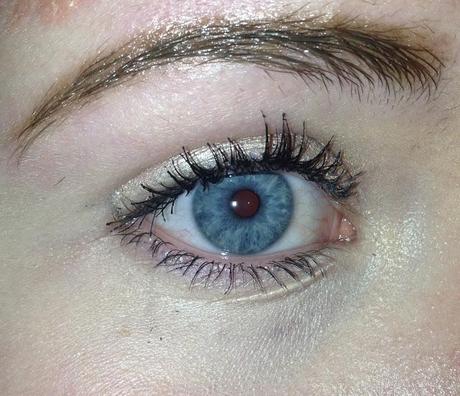 then i go ahead and put the wax ontop with the other side of the brush, can you see its darkened it a little. so in about 5 minutes it will all dry and it wont like grease ball. 
unfortuantly it is the one pallette fits all so i dont know about really blonde brows wether itll work for you,  but i love it and i use every single day :D
have you tried it on lighter brows? what do you think of it? xxxxx