I'll be honest with you. I am not a watch person. Before I used to wear watch in going to work or shopping but recently, I avoid doing so simply because I know my body clock, I can wake up with no alarm clock or recognize what time it is during the day or night. Sounds robotic right? No, it is not. I have programmed my body like this. Well, lately though, I need a watch on my tanned arm not for the function that it can provide-time, but for style. Since I am a stylista, I want to wear anything that looks stylish yet gives me utmost comfort.  The accessory which I am truly blessed to endorse recently is by PX Box. This wrist watch comes in various stylish colors you will truly adore: cyan, blue, white, mandarin orange, wheat and even pink and black. PX BOX, the fashion authority when it comes to bags and watches, introduces their new line of watches every boy, girl, lady, gentlemen both young and old will definitely love.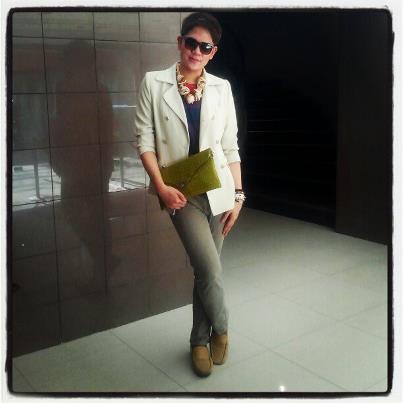 During the Mega Brands Bazaar at the World Trade Center last 15-17 March 2013, PX Box successfully introduced to the shoppers these awesome, functional and stylish wrist watches. With a wheat colored blazer from Badoo, a twisted cultured necklace from Kultura, a lime green snake skin clutch from SM Accessories, I was good to go. But, then I realize that it was not a complete outfit. Fortunately, I was able to find these fabulous and functional wrist watches from PX Box.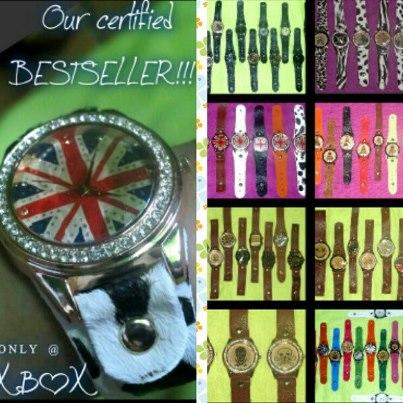 With styles ranging from Gangnam Style, British flag, mustache, to red cross, Eiffel Tower, this watch is enveloped with soft leather strap so it will not irritate your precious arm. Most importantly, the strap comes with an adjustable stud so it can perfectly fit your wrist. Not only are these watches the best seller of PX Box, this watch is, shall I say, a cosmopolitan take on accessories which redefine any gender preference in fashion since it can also be worn by both men and women. Plus, it can be worn in any occasion: wedding, shopping, meeting, work, date, parties or beach events. You can select this watch from PX Box from a variety of designs and styles depending on your unique personality and sense of fashion.
The straps, before I forget, come in various colors. They even have animal print straps, monochromatic black or white strap, even those funky colors.  That's not all! It only costs you P 350.00, so this watch is both affordable and stylish. Who knows that fashion can be so TIMEly and within reach. The jeweled crystals around the watch give it an eccentric and classy appeal so you will not be ashamed of showing your wrist whenever, wherever. You do not only get the exact time, you get the trendiest and coolest watch collection in town. Why spend on something pricey like Bulgari or Timex where you can purchase this quality time piece at a least cost but of great quality? PX Box knows the needs of the customers so they see to it that they promote and sell quality, affordable, in-demand and very unique pieces.
I promise you, once you wear this watch, you will really get the attention of your friends, family and loved ones. So, why don't you try them out NOW!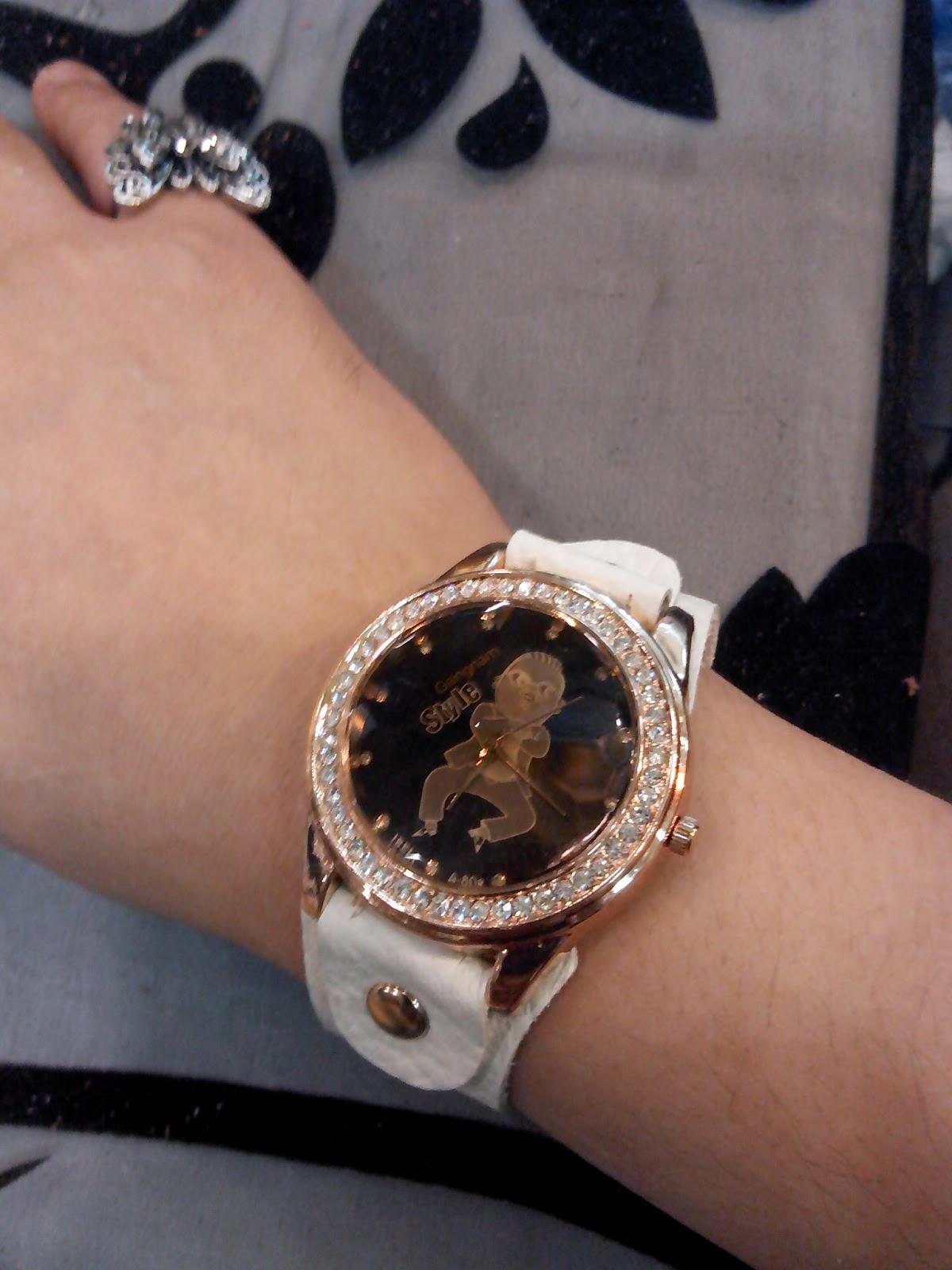 What I chose during the day was a white soft leather strapped wrist watch with a Gangnam Style inner design and gold plated round texture and jewels that give my hand a more attractive look. Isn't this cute? See, it also matches my butterfly ring ALLOWING my hand to have a unique style on its own.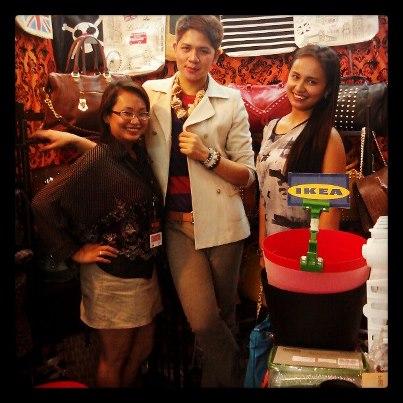 This photo together with Ms. Weng  Ferrer-Marfil and a customer was taken at her stall during the Mega Brands Bazaar at the World Trade Center last week. See those lovely smiles of the ladies, my outfit really stood out as well as that of Ms. Weng. At the backdrop, you will see her authentic bags and satchels which are for sale during the event. You can buy one of those bags too, STILL courtesy of PX Box! For more information, or if you want to order these watches in bulk (You can even get a discount!), contact Ms. Weng at 0917-835-5005 and like PX Box on Facebook: PX Box.