Now I don't know if this is my inner shopaholic speaking or if I was completely blown away last Thursday, but pretty sure it's a bit of both.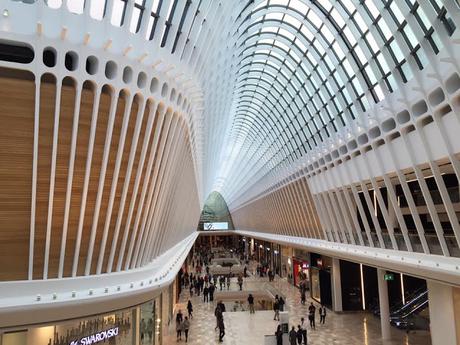 I was invited along to head on over to the launch I guess of the new section opening at Eastland Shopping Centre. And can I just start this post off with a WOW.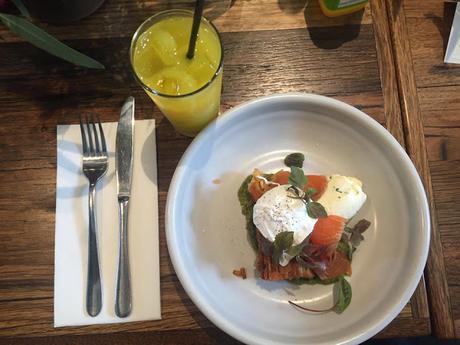 The morning started off in the Town Centre of Eastland with breakfast at The Cellar Door.I can't even begin to describe what this place is like, but the rustic industrial feel is exactly what I crave when going out and this place had it all.This is of course run by The Public Brewery, which any foodie knows that name, but if not I'll include a link below for you to check it out.
http://thepublicbrewery.com.au/uncategorized/our-family-grows
Anyway onto the launch and my tour of the newly launched section in Eastland. This chick here could easily get lost in a place so big and no longer needs cardio as this place is gigantic.
Generally I hate taking the kids shopping and find any excuse to babysitter known to man in order to avoid taking them to the stores. I like to browse uninterrupted, but having kids it can be daunting as heck.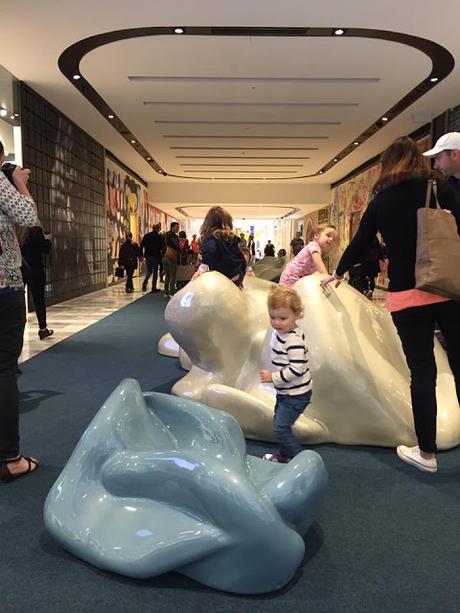 So the first thing that stood out to me was the kid precinct in which all the store for children and maternity could be found in the one place, and there were plenty of interactive stops such as a climbing gym, weaving, sculptures made to be climbed all over and a soon to be big slide so the parents can take the escalator as your children slide down the slide.
Not sure about anyone else who has visited the renovated Eastland but personally I cannot wait to take the girls shopping and exploring all the play areas. Winter is quickly approaching and this is a great way to bring play into the kid's lives as you also hit out some serious shopping (sorry credit cards).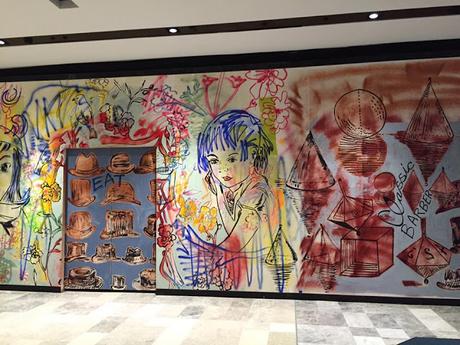 David Bromley also is a knight in shining armor when it comes to the décor and just turning heads at every corner. The shops are still being built and what not, instead of throwing up boards and boarding them off. Scattered throughout the plaza is David's work from quirky faces to just doodles and oodles of them with the store name. I think personally for me it made all the difference, but also made for some fantastic photo opportunities.
When it comes to shopping precincts I know Eastland has just become the new level of threat that other shopping centres can only look to for inspiration.
Talking about this, design wise there is one certain part of the design I couldn't take my eyes off from the third floor and that was the roof. The arched beams that run throughout the plaza was like something you would see in an alien movie, so modern and definitely the standout piece of Eastland.
https://www.eastland.com.au