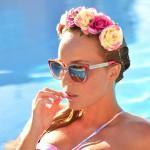 Being madly in love with fashion, travels, social events but mainly having a genuine unique style, drawing inspiration from current trends but being able to adapt them to personal tastes. These are the essential requirements to be a fashion blogger nowadays.
Optical H is fully aware of the impact social networks and fashion and fashion bloggers have on customers, so we've decided to start collaborating with some of them to bring our company and our personal style to a wider audience.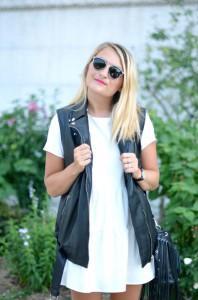 Clémentine with DIOR SO REAL B1A II
With a French or French-speaking audience in mind, we've worked with two well-known fashion bloggers from France: Clémentine, from Paris Grenoble blog, and Charlotte, from Initials CB. Clémentine, a 25 year-old Parisian at heart but currently living in Lyon, she started her blog right after she arrived in Lyon for the first time. That was 2 years ago and she's been living there ever since. Her boyfriend and friends always help her out with exterior photos. In interiors, she makes use of a tripod and her camera's automatic mode to present the outfits of her posts. She collaborates with different popular brands, clothing brands, footwear as well as accessories and cosmetics: UGG, Rituals, Dior, Daniel Wellington,… Charlotte, as she describes herself: "with one foot in Switzerland and the other one in France", talks about diverse topics on her blog, such as fashion, beauty, travels, life-style and nutrition, among other things.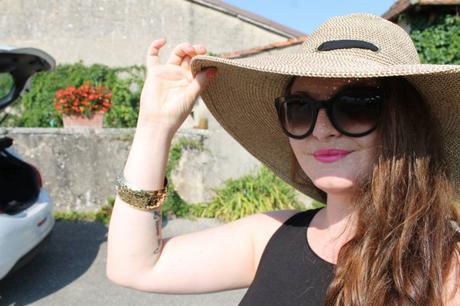 Charlotte with DOLCE GABBANA (D&G) 4249 502/13
Now it's time to make an inevitable stop at our region. We couldn't stop laying eyes on her. She's Marianela Hernández Yanes, from Tenerife, with a degree in Social Work, and she's a fashion blogger in Marilyn's Closet. She decided to start with her blog in November 2011. In contrast with what other bloggers say, she's quite honest and admits she engaged in this project with a clear objective in mind: to make money out of it. At first, her idea was to create a blog about fashion and trends, giving advice on how to match clothes, what kind of clothes suits people better depending on their body shape, what's the best hairstyle for our face shape and that kind of stuff. One day she dared to publish a couple of pictures of herself posing as a model to introduce new trends and it was a complete success.  That was a turning point. From that moment on, she's been publishing pictures of herself with different outfit proposals, events she attends, beauty care treatments, etc. But she always tells everything in the first person. Truth be told, Marilyn's Closet has been growing up, reaching a quite impressive number of followers, including more than 24 thousands on Instagram and more than 12 thousands on Facebook. What Optical H saw in Marianela was her ability to get people's attention with her sweetness and spontaneity, qualities that aren't frequently found in a blogger. To us, Marianela is an it-girl with both feet on the ground.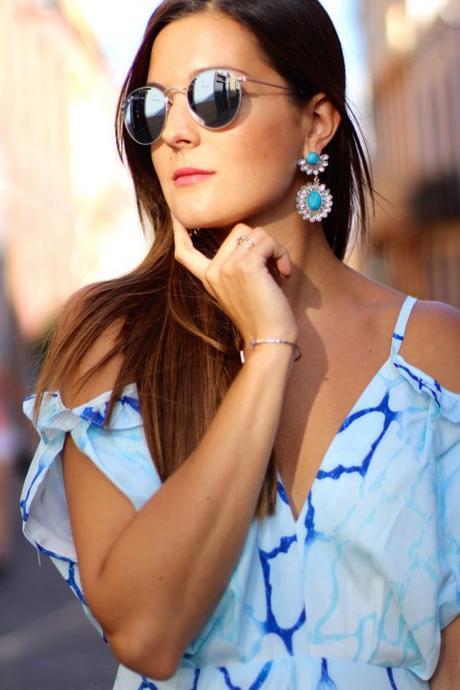 Marianela with RAYBAN ROUND METAL (Ref. 3447 01930)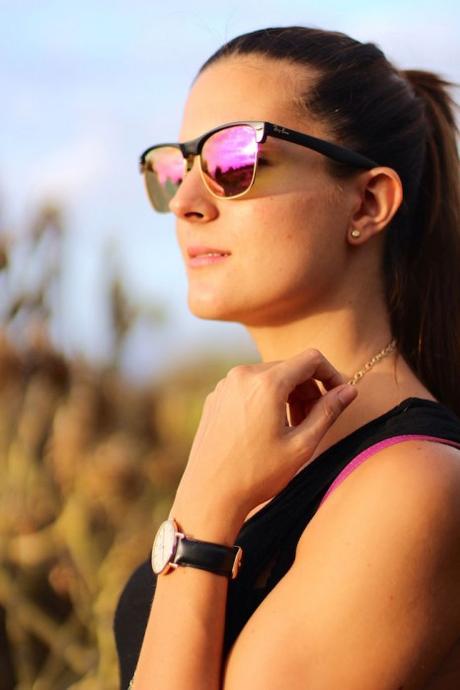 Marianela wearing RAYBAN CLUBMASTER OVERSIZED (Ref. 4175 8774T)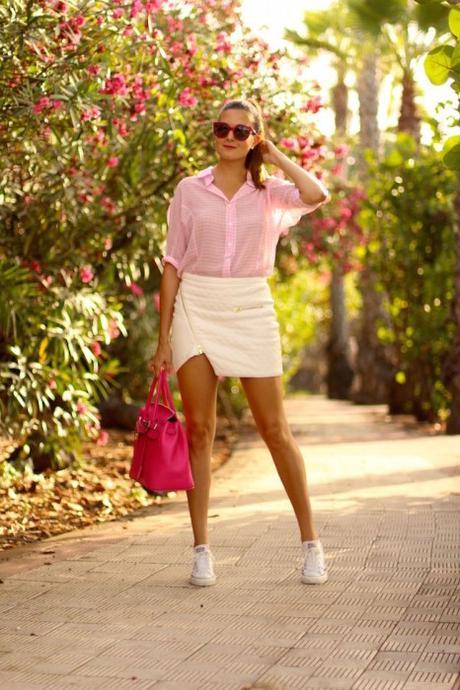 Marianela with CHANEL (Ref. 5315 1505S1)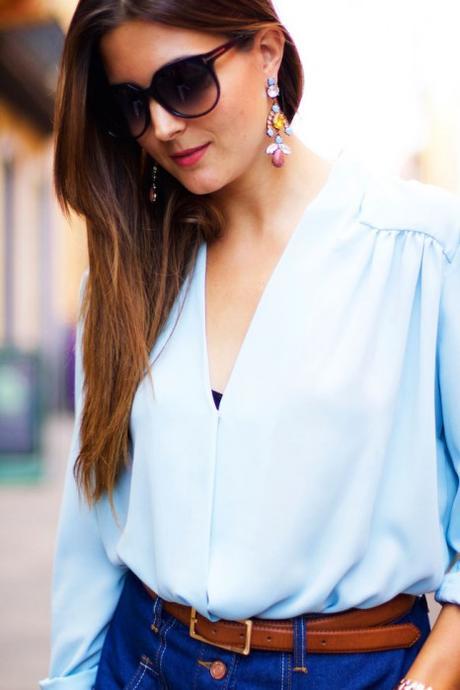 Marianela wearing TOM FORD (Ref. 370 89W)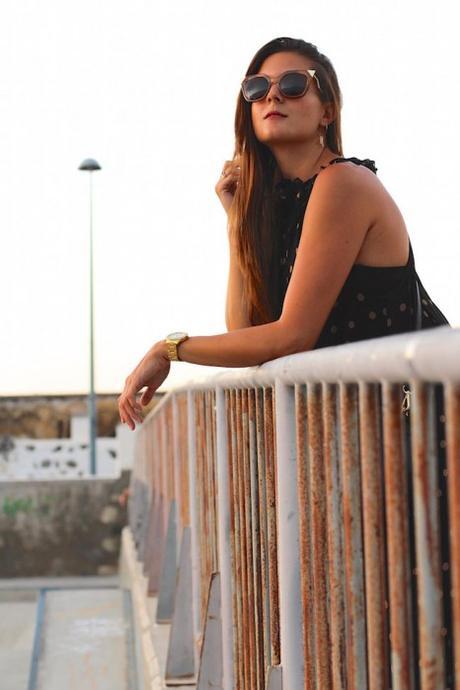 Marianela wearing FENDI (Ref. 0060 MSY)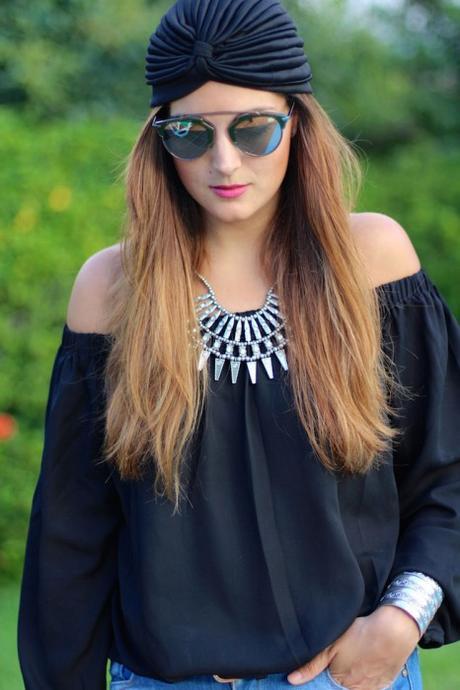 Marianela with Dior So Real I1A
And we're still in our region. Now it's turn to introduce Nery Hernández, a 25 year-old girl born in Tenerife. She's got a degree in Psychology and she divides her time into her job as a neuropsychologist and her blog, SNB, which started in 2012. At first, it all started as a simple leisure activity, a hobby to fill her free time. Soon, it's become a very demanding job that involves permanent commitment every day. On SNB blog, we mainly see posts with Nery acting as a model and suggesting different looks, which introduce very different styles. She also writes about social events, beauty treatments, cosmetics and other interesting topics for her followers. We love Nery's adaptability: she's capable of pulling off many different styles with great skills. Besides, we also like her because she's an example of a young woman with a professional career but who also cares about fashion, something that's not always well considered in work environments.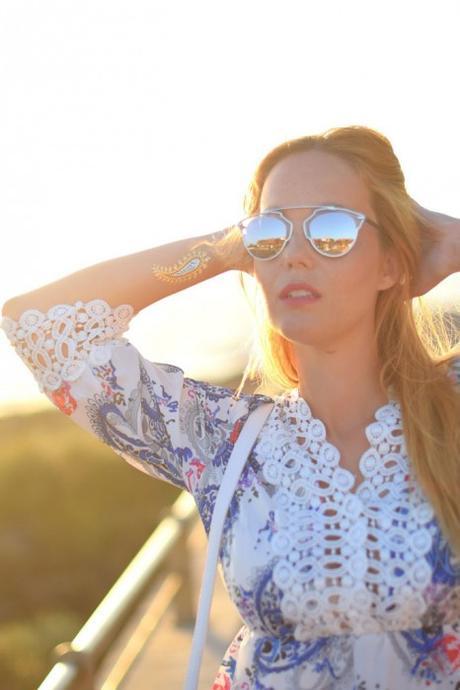 Nery with Dior So real App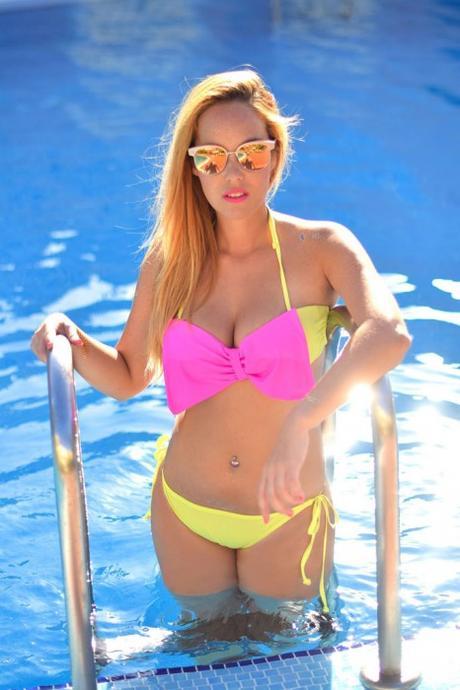 Nery with OLIVER PEOPLES SHAELIE (Ref. 1167 5224/4Z)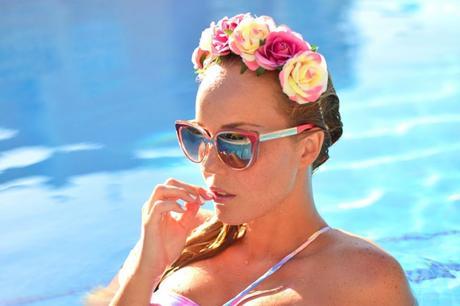 Nery with JIMMY CHOO CINDY (Ref. 1RL)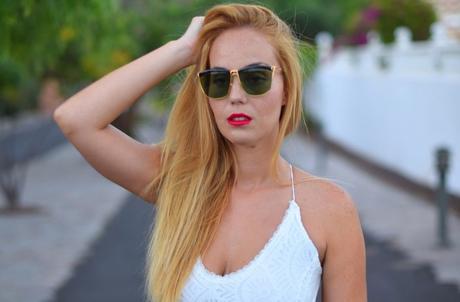 Nery, wearing DIOR SO ELECTRIC (Ref. MY2BK)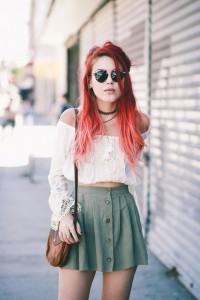 Luanna con Bob Sdrunk Mark (Ref. 03)
Finally, we make an overseas trip to the USA to introduce Luanna Pérez Garreaud, a 24 year-old Peruvian girl that's currently living in New York. She lived in Lima since she was born until she decided to go to New York to study fashion. Now she's living in Brooklyn. Luanna has a very personal style, somehow between grunge and bohemian, and she dares to wear almost anything. She started the project Le-Happy, her blog, as an escape to express herself and share her creativity with the fashion and style world. Eventually, the project grew up until it became a social network that's made it possible for her to work with many renowned brands. She's worked with Sephora, Guess, Lord and Taylor, Teen Vogue, Ralph Lauren, Givenchy, L'Oreal, Coach and many more. At this particular time, she's engaged in many projects she can't say a word about, but she admits she's very excited. Recently, at a contest, Mango chose one of Luanna's looks over other 5 looks from 5 finalists that were fashion bloggers too. She travelled to Barcelona to take part in a photoshoot and be the brand's it-girl. She was also selected by Guess as their it-girl and she's appeared in one of their commercials. Luanna's genuine style was what called our attention, and she's truly a style herself. We thought that following fashion trends but being able to give them a personal interpretation is something quite hard to find in the fashion world.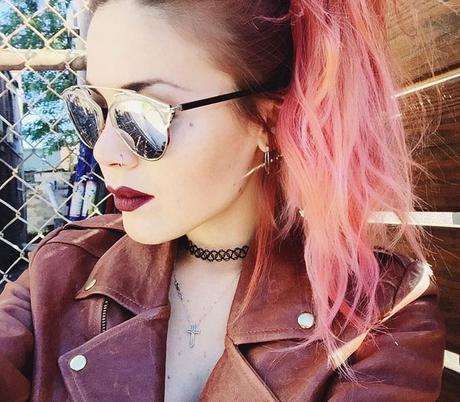 Luanna with Dior So real App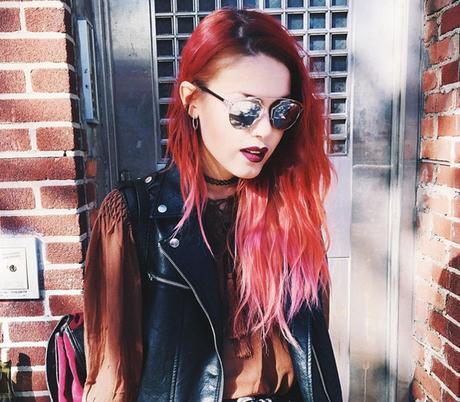 Our main goal with this blogger collaboration campaign has been to bring closer eyewear industry's last trends to a wider audience and show them possible alternative ways to match Optical H glasses with every day's outfits. What do you thing? Do you think it's been a good move? Were you a follower of any of these fashion bloggers? Have you started to follow them now?