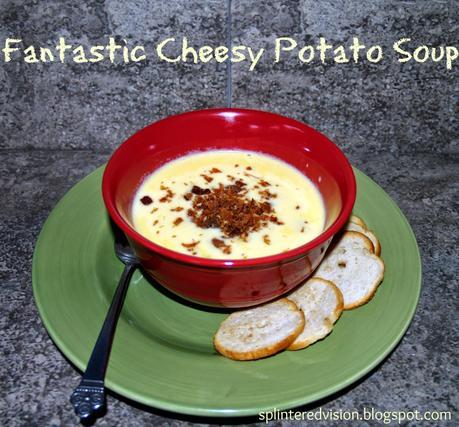 Are you still Christmas shopping? I have been. I mostly shop online, though, so I don't mind. As long as the gifts arrive before Christmas I'm happy. It's easy to make my Fabulous Cheesy Potato soup with some basic household ingredients while shopping online.
*Note* I don't recommend peeling potatoes and using a laptop at the same time.
So what are your top Christmas gifts for you family this year? If you are still looking for last minute ideas, that can be easily ordered online, let me share my top gifts with you. Maybe you'll find something you like.
For Speed Racer
Amazon.com Widgets
For my Husband
Amazon.com Widgets
For my Mom
Amazon.com Widgets
I have eaten this potato soup most of my life. My grandmother used to make it and now I do. In fact, I make it for her now. It is one of my favorite soups and it's really easy to make. You can make a lot or a little. If you like the potatoes firmer, don't cook them as long.
Fantastic Cheesy Potato Soup
Ingredients 
About 10 Russet Potatoes (peeled)
2 cups of milk
Salt
Pepper
2 lb block of Velveeta (cubed)
Crumbled Bacon (optional)
Directions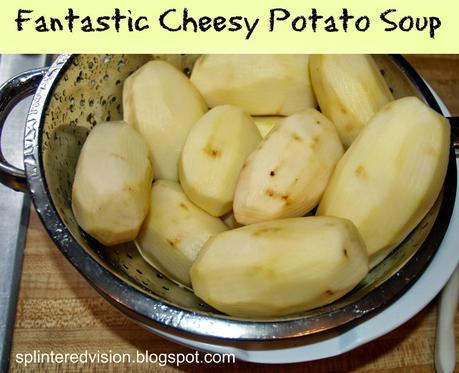 Peel and cube the potatoes.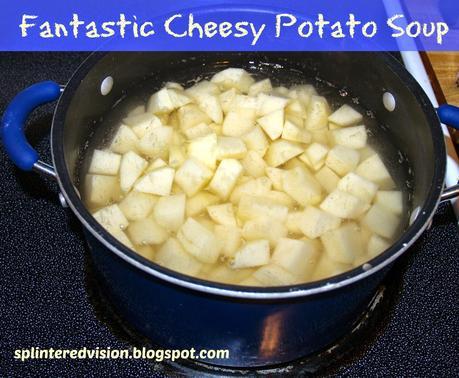 Put in a large stockpot and cover with water. Throw in some salt. Bring the pot to a boil and allow it to boil until the potatoes begin to soften.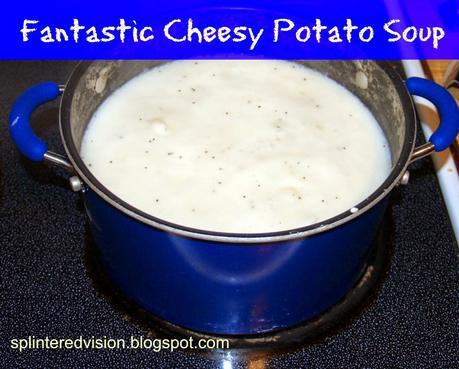 Turn the heat down to medium and pour in 2 cups of milk while stirring. Add salt and pepper to taste. I like mine peppery. Allow to cook a little while longer.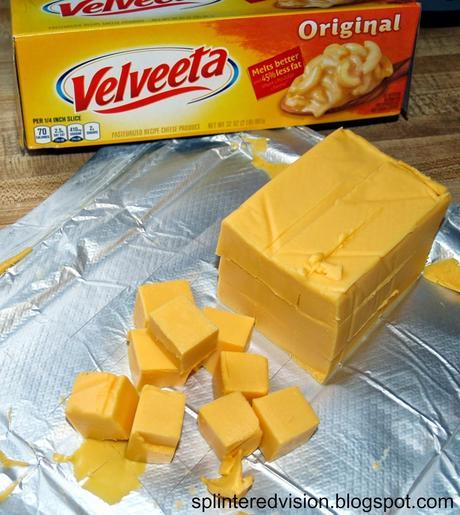 Meanwhile cube your Velveeta.
Turn off the burner and stir in the cubed Velveeta. You can also throw in any odds and ends of cheese that you want to get rid of. Allow all of the cheese to completely melt before serving.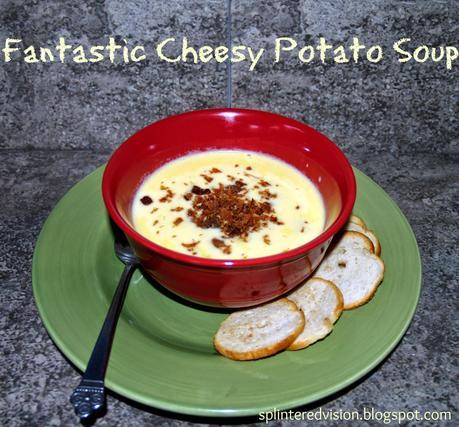 Garnish with crisp crumbled bacon. You can also throw some chopped green onion on if you like.  
Enjoy! And happy shopping.
*Note* If you click one of the amazon links and buy something will receive compensation. It's actually happened twice in 3 years.