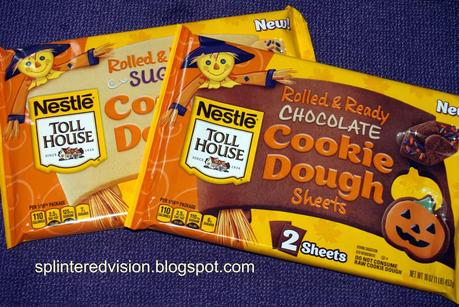 Speed Racer (our 2 year old) loves to help in the kitchen and we enjoy cooking with him, whenever we get the chance. With both my husband and I working full time and keeping up with a two year old, there is not always a lot of extra time and energy for this activity. Luckily, we now find that we can bake cookies with him, regularly.
When we saw the Nestle Toll House Cookie Dough Sheets, we both thought that this would be great for baking cookies with Speed Racer. They were a perfect time saver. We were able to skip directly to the fun part, cutting out the cookies, because the sheets were already rolled out.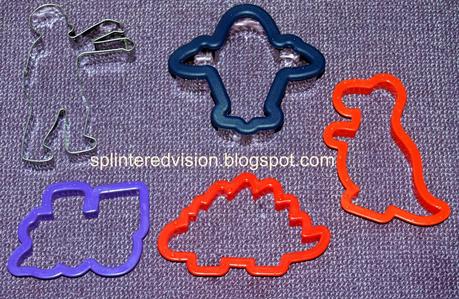 We have a big box of cookie cutters. I let Speed Racer pick out the ones he likes the best. As you can see, he has eclectic tastes.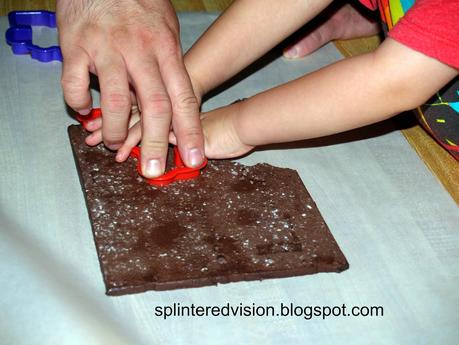 We cut out the cookies quickly and easily.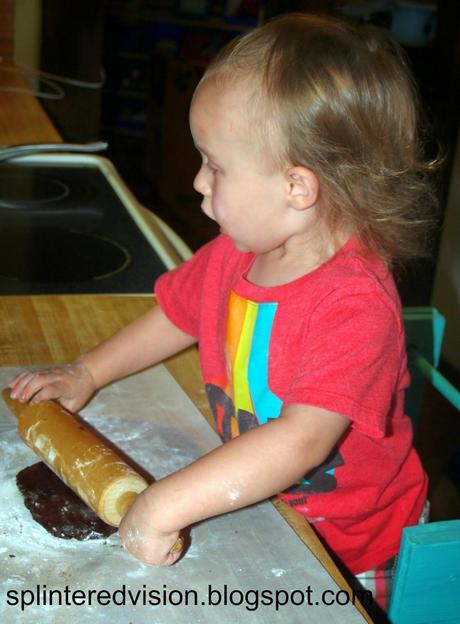 Then came what turned out to be Speed Racer's favorite part. I pulled out the rolling pin to roll out the cookie dough scraps and he was eager to do it himself.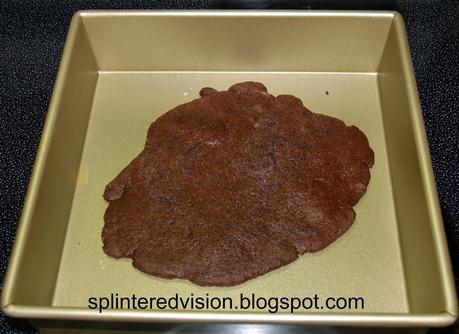 With a little flour and very little help, he rolled out his own cookie and even put on purple sprinkles.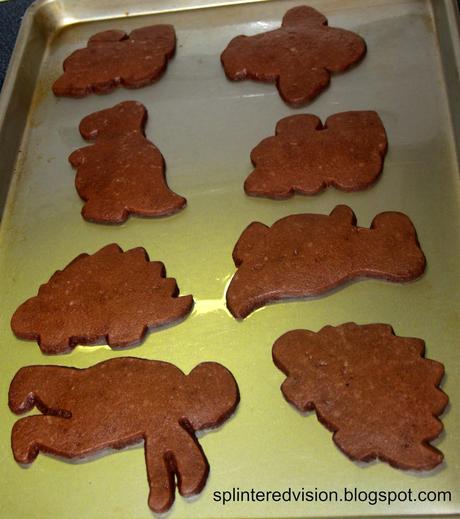 The cookies were terrific! We all really liked the chocolate ones.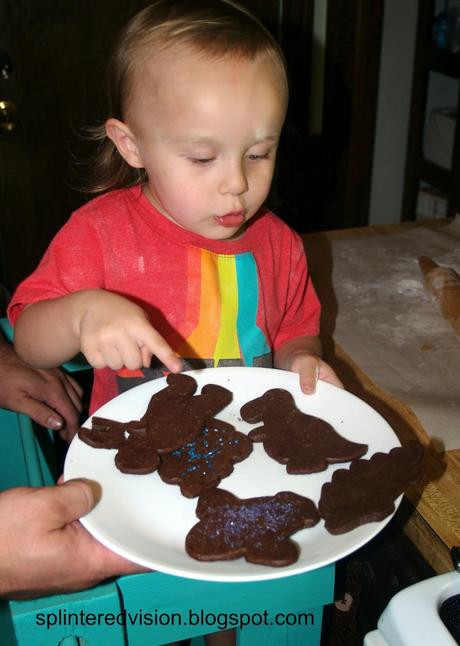 The best part was that we had a wonderful time with our son baking cookies and making memories. These cookie dough sheets were so easy to use and great tasting that we will certainly buy them again.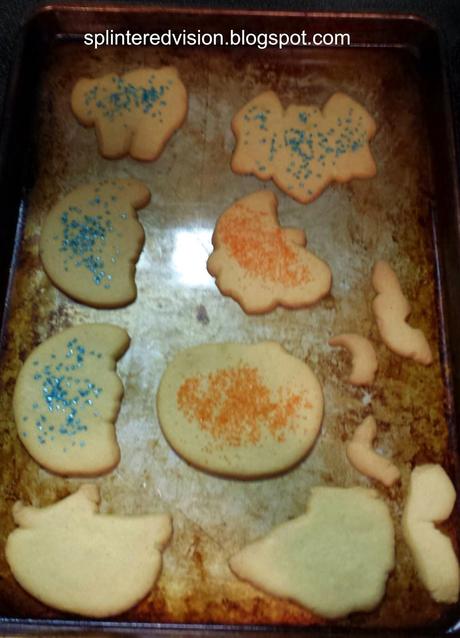 A couple of days later 

we made the sugar cookie sheets. So, we easily spent another evening making more cookies with Speed Racer. 

I think this will be a regular thing for our family this fall. 

***I did not receive any products or compensation for this post.