Autumn is a season of warmth and comfort.  An autumn wedding can be gorgeous and calls for extra special tokens of thanks for all guests in attendance.  You can give several unique and inexpensive gifts to your guests.  Here are a few thoughtful and unique gift ideas.
Nothing says fall is here like caramel apples.  Caramel apples are a healthy and seasonal indulgence that usually brings great memories from out childhoods.  You can have the apples dipped in nuts, sprinkles and other sweet treats and then wrapped individually in cellophane packages tied off with ribbons representing your wedding colors.  Have these near the door as your guests leave so that they can pick their favorite variety to enjoy when they get home.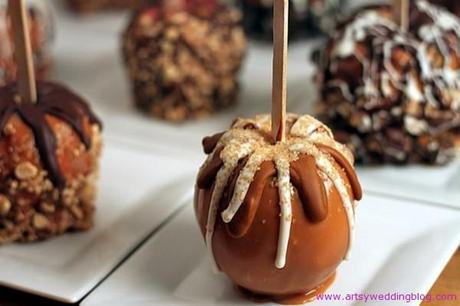 Give your guests the gift of warmth with some exquisitely fragranced soy candles in the hues of autumn.  You can use these candles as placeholders at the tables for your guests.  Use ribbons to tie a card with their names on it and set them at their places.  Make sure that the ribbons match your wedding colors.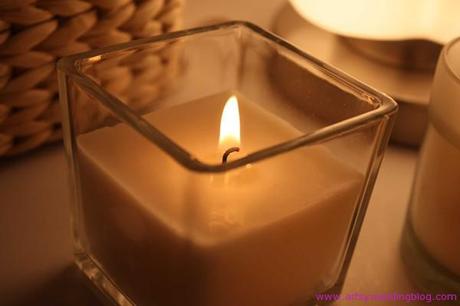 Nothing warms the palate like a warm cup of apple cider.  Pouches of apple cider mix inside of a mug make a great gift to guests.  The mugs can be personalized with your names and the dates of your wedding and provide a wonderful keepsake for your guests even after the cider is gone.  This practical gift can be used every day.  Do not forget to include a stick of cinnamon for stirring!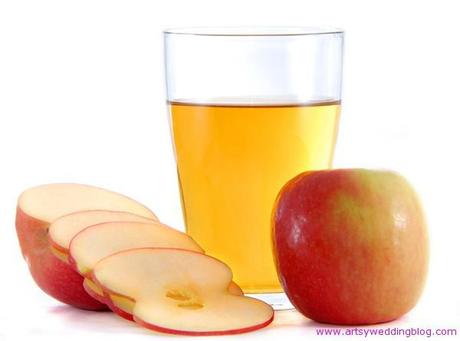 Apple butter is a great autumn indulgence.  You can make your own or you can use a store bought variety.  Place the apple butter in small jars and cover the cap of the jar in fabric that matches your wedding colors.  This is something that their whole family can share and enjoy.  You can also have a sticker made for the jars with the names of the bride and groom and a short message of thanks.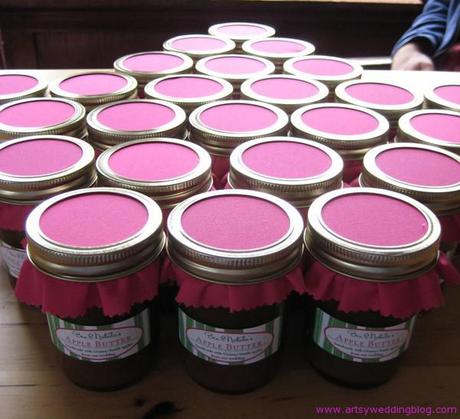 There is no limit of the unique gifts that you can give at a fall wedding.  Think about the things that represent fall for you such as spiced soaps, maple syrup or even pumpkin and leaf shaped chocolates.  No matter what you choose, a unique gift shows that it is a gift given from the heart.  A gift from the heart spreads the love that the day represents.