If you are looking for a pair of pants that is figure flattering and on trend right now, it is the tapered trousers. These trousers taper down to the ankle thereby highlighting the thinnest part. The fit is relaxed making these super comfy much like boyfriend jeans. After all these would you be surprised if I told you that these were my best friend during pregnancy - Easy to pair with blouses and coats of all shapes and sizes.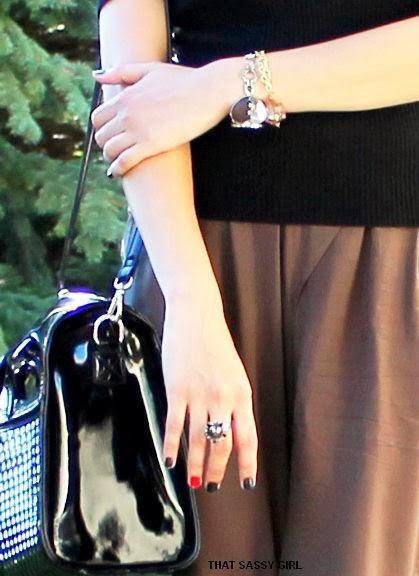 They still are a welcome change from the usual shirt and denim combo for fall and on days I just can't be too bothered to get into my skinnies.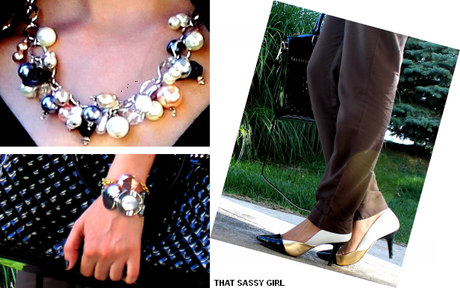 In today's post, I wore the tapered trousers with a black knit top, colorblock heels, a statement necklace and my everyday bag (Yes, you have seen the bag in so many posts now. You would have figured this one out before I did!)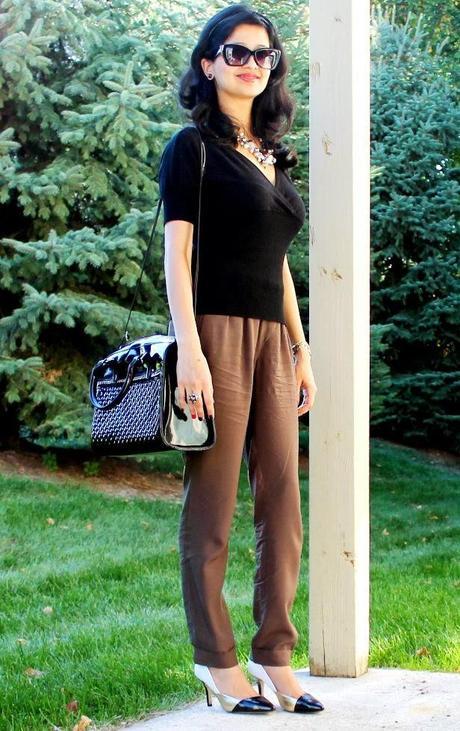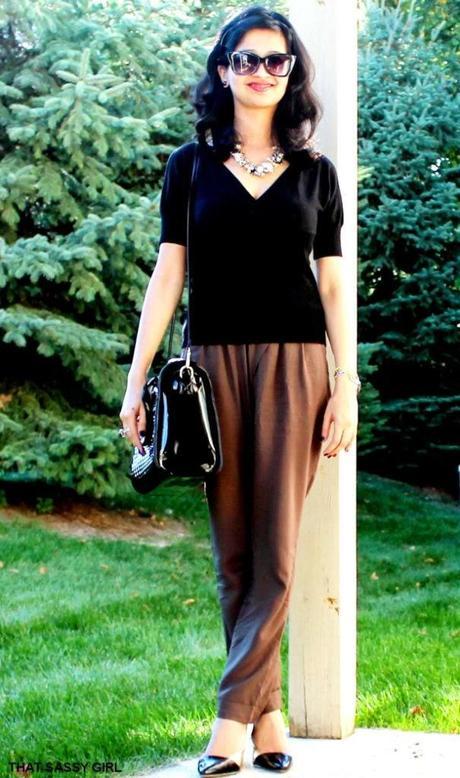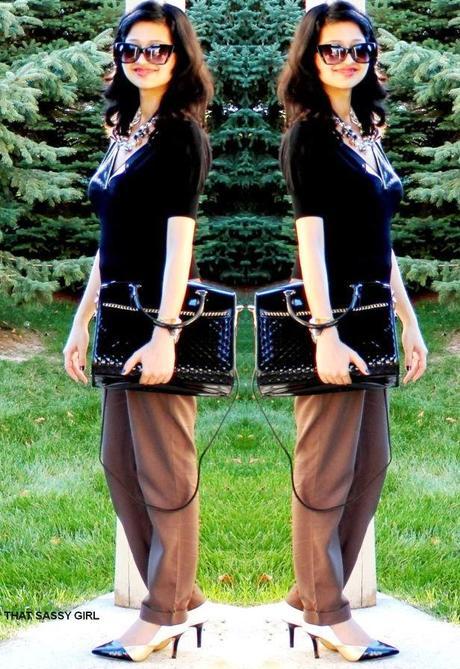 Do you like this outfit and would you be wearing this trend for fall? I would love to know your thoughts on this so don't forget to drop in your comments.
Have a great weekend, you guys!