I love a good BB Cream but I've somehow shied away from them since the last one I tried which was sent to me by Purederm.  Sadly, that one gave me a mild breakout along my jawline even though the color was perfect for me.  Practically a year now later while watching Jen of Frm headtotoe, a BB cream she mentioned got me really interested.  It was this one which I sourced from AdamBeauty HK.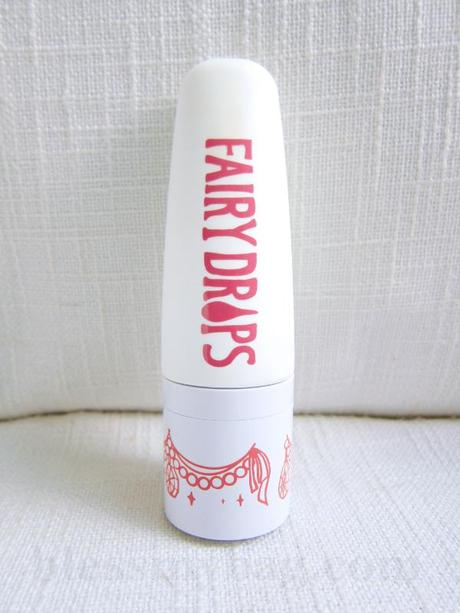 Fairydrops Candybar BB Cream is the same brand as that world-famous Japanese mascara.  Several Western make-up bloggers have purchased Fairydrops mascara in different variants.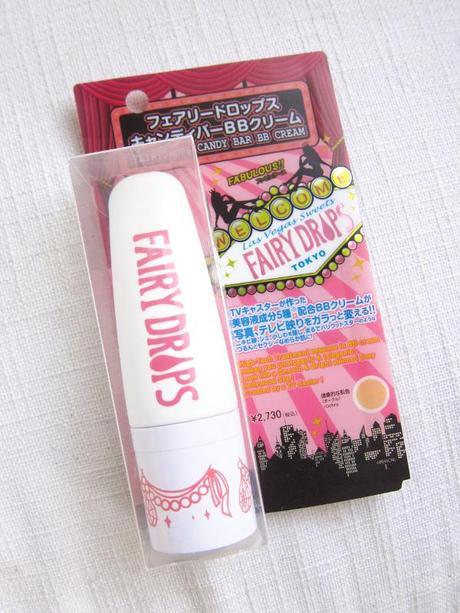 For certain, the Japanese never fail to hail those interested with amusing descriptions and claims.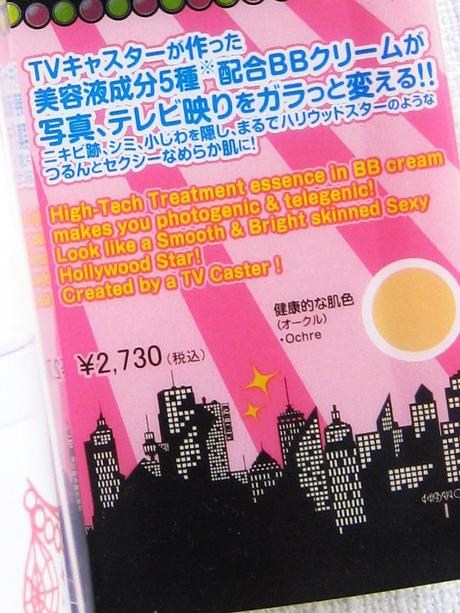 The color I purchased, Ochre (which is the more yellow one of 2 or 3 shades?), is half a shade too dark for me but renders a beautiful healthy very mild tan on my skin…keep reading to see its consistency and learn more about this BB Cream's 5 functions.
First plus for me with this BB Cream is I'm not allergic to it.  Here is a generally clearer description found on Prettyandcute.com, who sell the product in the U.S. on their website.
"Fairydrops Candy Bar BB Cream was produced by Mayumi Yasutomo, a newscaster, who desired to have a product that made her skin look flawless while on camera. This shine-free, oil-free and waterproof product was the perfect solution. The product itself is a lightweight formula allowing you to apply the amount of layer you would like without feeling like your skin is being weighed down. Micro- gold pearl hides scars and freckles. Soft focus powder uses light diffusion not to show wrinkles and makes skin smooth. Cover with thin film, and protect from dry and rough skin."
Key Points:
Micro-Gold Pearls to Hide Scars and Freckles
Diffuses Lights to Hide Wrinkles
Smooths and Softens Skin
Waterproof
Lightweight
Shine-Free
Oil-Free
No SPF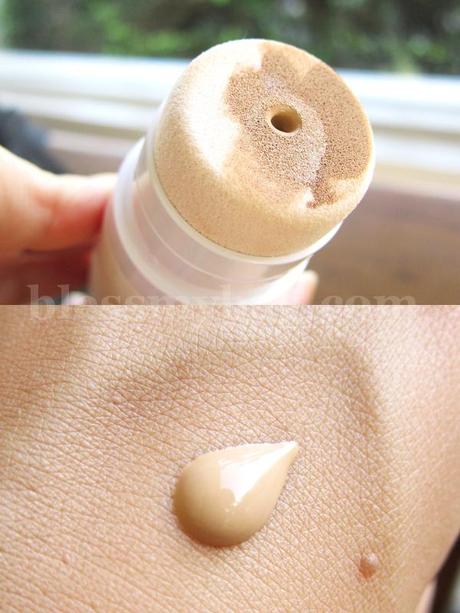 I've never met a BB Cream without SPF so this one surprised me, but I guess because it was formulated by a newscaster she didn't want SPF in so it would perform better for photographs.  The shade is my exact color tone but slightly deeper.  If I spent half a day under the sun this would probably be my exact shade.  I'm not 100% fond of the scent which is a bit synthetic, it reminds me of a brand new, fragrant Barbie doll.  I'm not into the sponge tip applicator on the tube, I prefer to squeeze out the product straight onto my hand and not use it.  This is how I look with Fairydrops BB cream only.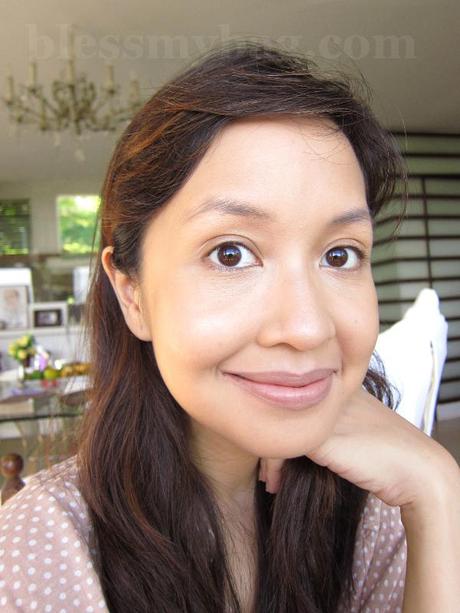 The consistency is smooth and the finish is semi-dewy, it does leave a  healthy sheen that's great for evening events but probably not for people who don't like looking kind of "glowy", it doesn't look greasy at all and looks even softer if you set it with powder.  This is how it looks with all the bells and whistles, mascara, finishing powder, blush…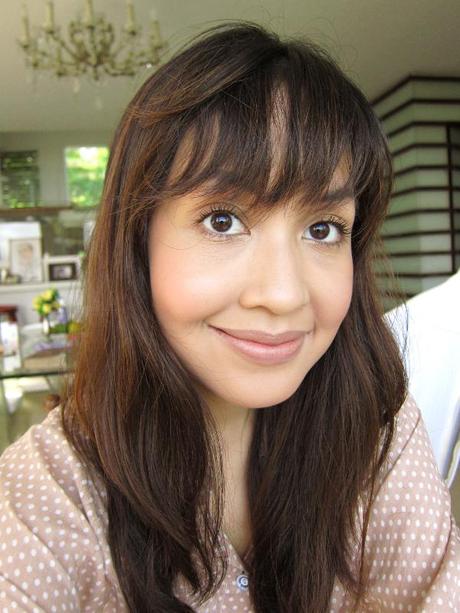 There are times when I do get frustrated with how pale I am and I do love how this BB Cream gives me a healthy, wee-bit sunkissed look.  Japanese products aren't cheap, Fairydrops BB Cream cost about Php1,700 shipping included from AdamBeauty HK.  AdamBeauty also stocks other Japanese, Korean, and some Chinese brands.  Jen of Frmheadtotoe features this BB cream towards the end of her video at this link.