He asked me to tag him before the photo and he asked me to tag him again after the photo, pretty cool guy, huh?

.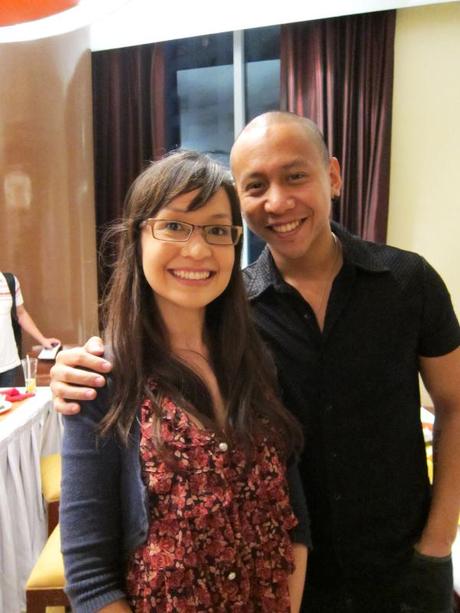 It was a pretty tough decision you know, which photos do I post first?  My arguably good shots from the inexplicably somewhat dull and Smart smudged Black Eyed Peas concert (I'm sure it wasn't BEP's fault…"organizers") or my single photo during my short meet-up with Mikey Bustos?  I went for the guy my 8-year old cousins kept pointing at on YouTube, because kids have an uncannily better sense of judgment for the extremely cool, haha.  The meeting was unplanned and was over in a matter of minutes.  Mikey got his first bit of fame not just from his teacher-approved YouTube videos 'bout Tagalog, Tagalogness, and Pinoy accents (which you can view here at this link), but also from his earlier stint as a singing contestant for Canadian Idol way back in 2003 where he established the largest fanbase in the contest early on, winning the hearts of so many abroad.  Instead of his Tagalog videos I'm posting an old video of his interview and performance on Canadian Idol right here because I don't think a lot of people now remember that he is essentially a really good singer.  Watch this video, girls…
Mikey is back for a few local projects and I happened to see him yesterday.  I got more of a kick out of meeting him than watching Black Eyed Peas, seriously.