For many designers, PVC as a fashion component is an indispensable part of the industry. Also known as plastic, it has become more and more popular these days, with bags and accessory creators making use of this material for chic and stylish PVC bags. Apart from these, fashion-forward designers and manufacturers look forward to creating more trendy accessories that are made from plastic.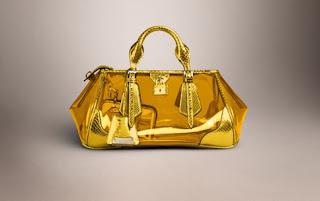 PVC bags by Burberry Prorsum at London Fashion Week
Every bag is uniquely its own, especially when it comes to color, design, and character. In fact, Burberry now boasts some of the trendiest, most colorful bags that are meant to further cheer up the wonderful spring season. There was nothing negative about the collection, except perhaps its excessiveness in chic and style. It is a quality that, of course, women would want to see in their bags. 
PVC doctors' bags were a hit at LFW
London Fashion Week was an event to remember as Burberry Prorsum offered the most unique fashion show under the leadership of premier fashion designer and stylist Christopher Bailey. He is an expert that you can depend to when it comes to ensuring a great impact in every Fashion Week event. 
Along with his metallic and colored trench coats, cocoon jackets, and early forty's inspired peplum corsets and pencil skirts are his fabulous bag accessories. These colorful PVC doctor bags were a delight to those who witnessed their debut at the Burberry show. Everyone agreed that these bags were perfect in matching up the strong and metallic wears that will be the trend this spring season.
Plastic bags everyone wants to have
Everyone loves these clear and brightly colored doctor's bags. While clear plastic is used, contents that you will place inside will most likely be less visible because of its colors. People call it quirky in a positive way, but never weird. In fact, they are touted as perfect, modern-styled accessories for those who want to exude some perkiness and cool. Many are raring to use these trendy PVC bags come springtime. I'm sure you'll do, too.
Image Source:
Bibleforfashion